Expense tracking software for forward-thinking teams
Let your people focus on doing their best work, not submitting expense reports. Pleo's spending solution provides your entire business with the necessary tools for simple expense tracking, approval, and reimbursements – all while staying in control of company finances.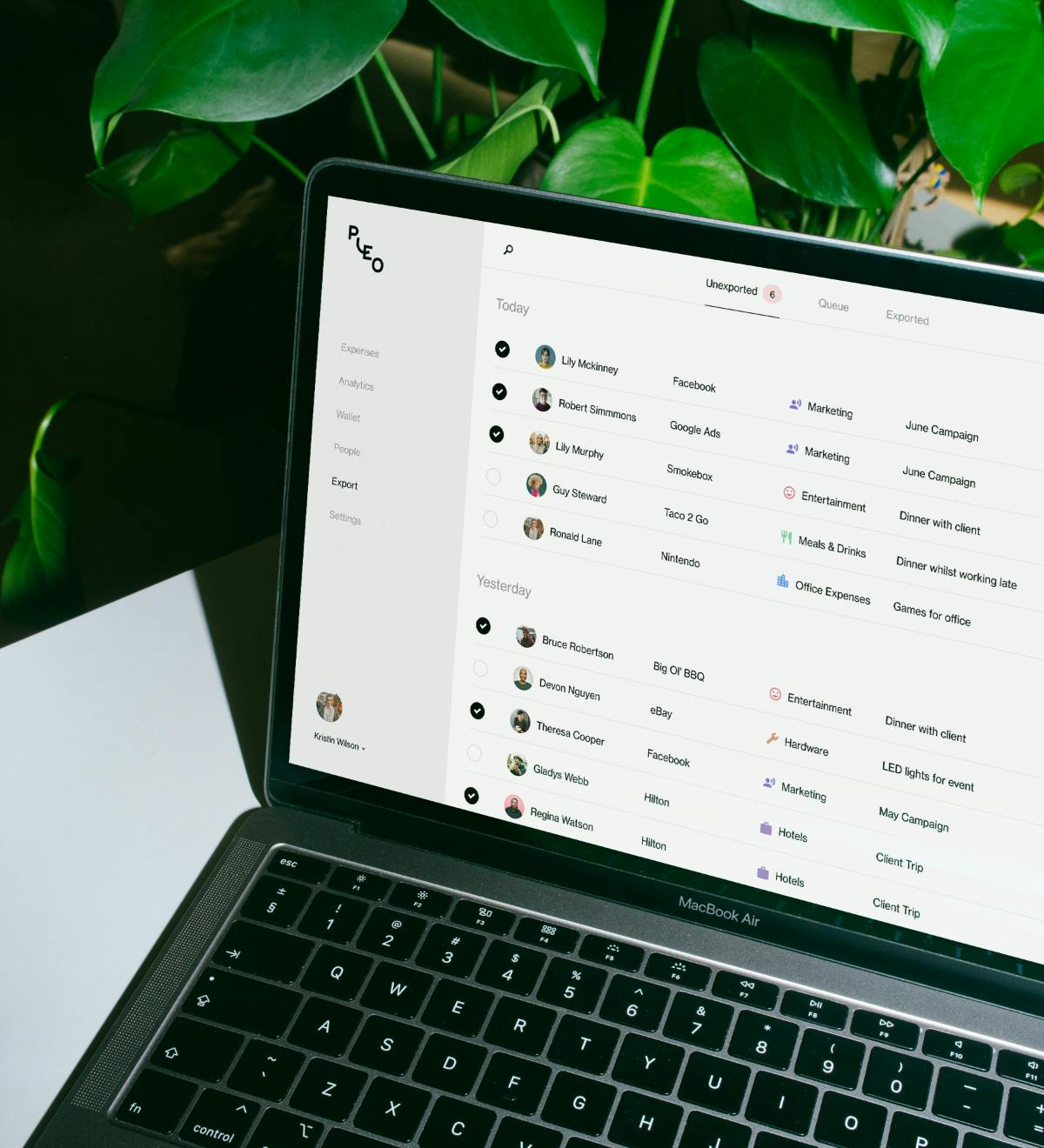 Free business expense tracker for teams of five or less
It's never been easier (or freer) to sort out your expense management. Pleo's Free plan can help get your small business expense tracking up and running, plus lay the foundation of a culture based on trust and transparency.
Try for free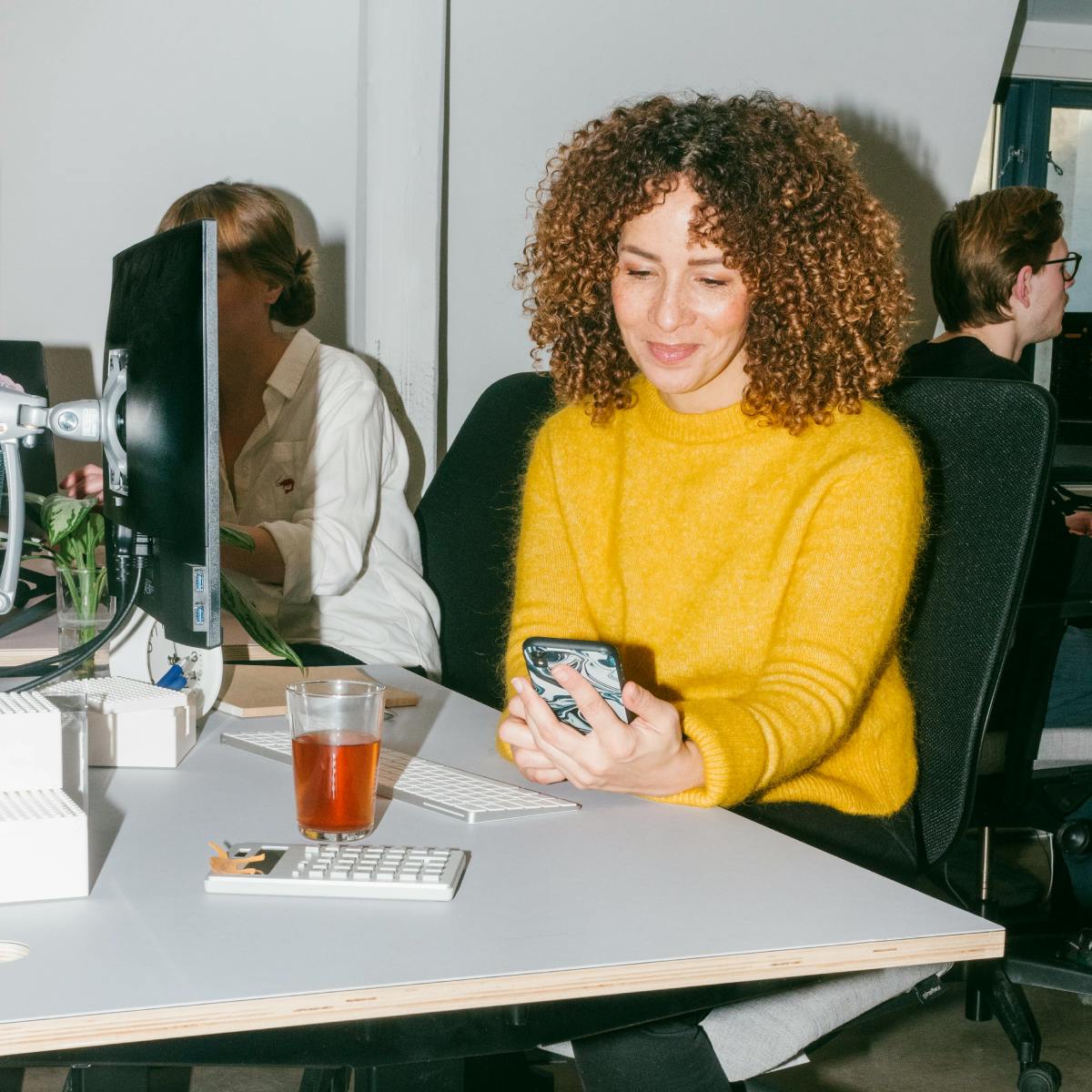 A business expense app for every kind of company
When it comes to managing expenses, every business does things slightly different. With Pleo's business expense tracker app, you'll have everything your business needs – from smart company cards to a receipt scanner to simple reimbursements – no matter the size of your company.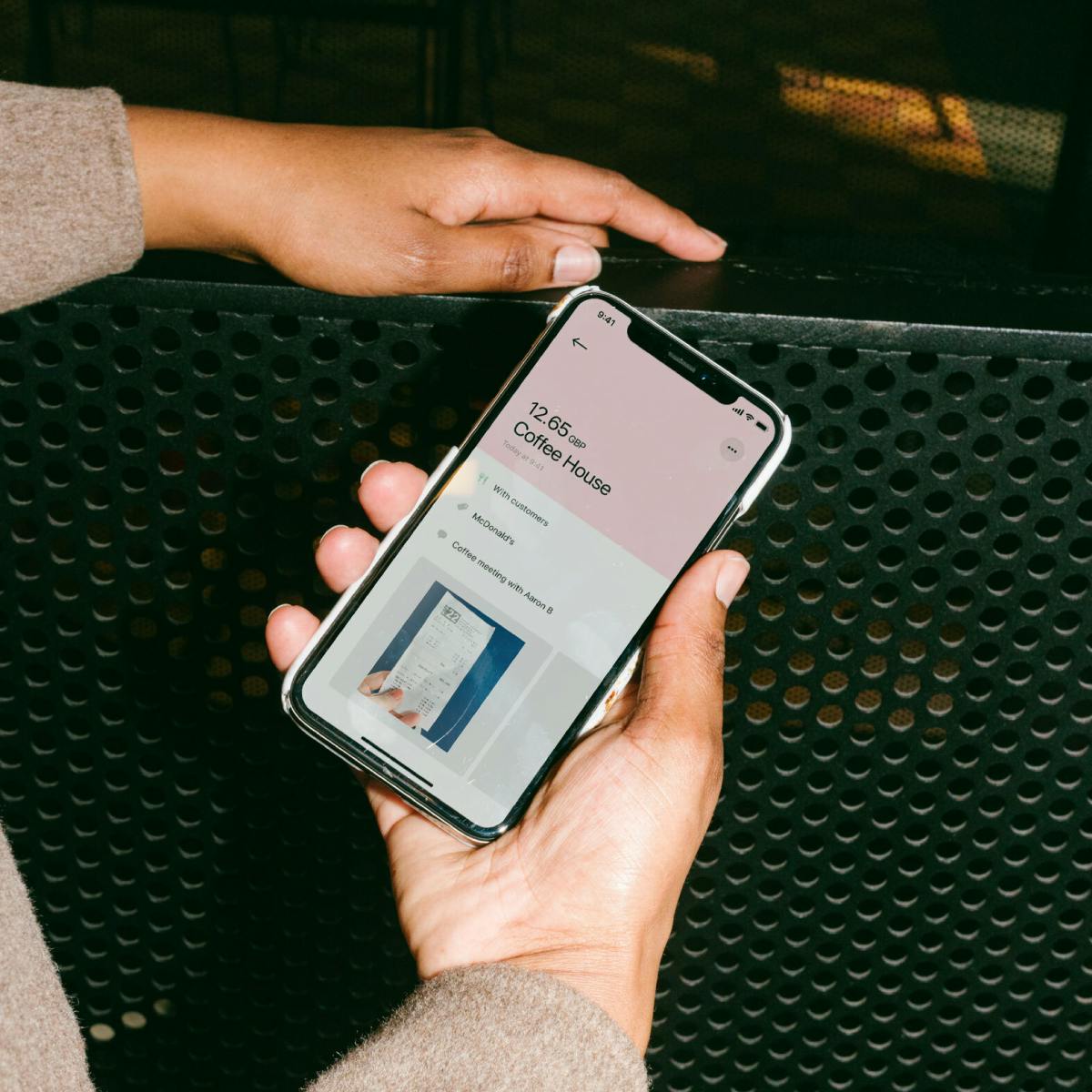 How it works
Buy something
Use your Pleo card to pay for something and you'll get an instant notification on your app.
Add your receipt
Snap your receipt and add any important details to the Pleo app.
You're done!
That's it! No more reimbursements or tedious expense reports!
Transform your business spending
See how all of Pleo's features can improve your expense management.
Manage company cash flow with Bills

We know that invoices make up a huge part of business expenses. Bills is our invoice management system that removes the hassle from paying invoices and makes it easy to track expenses of all kinds.

Track mileage with Pocket

Not every expense can go on a Pleo card, but you still need to keep track of those expenses. That's why we have Pocket, one central space to take care of things like mileage reimbursements, out-of-pocket purchases and cash spending.

Accounting integrations you'll love

Not only can you record expenses in the app, but Pleo also integrates beautifully with your accounting tool of choice. Simplifying your workflow, saving time and eliminating errors – and making those month-end expense reports a breeze.
Why your company needs an expense tracking software
Employees don't want to have to hold on to receipts, and finance teams don't want to dig through piles of paper at the month-end. Why not save time (and money) by switching to Pleo's business expense tracking software?

Learn about the true cost of manual expense reporting.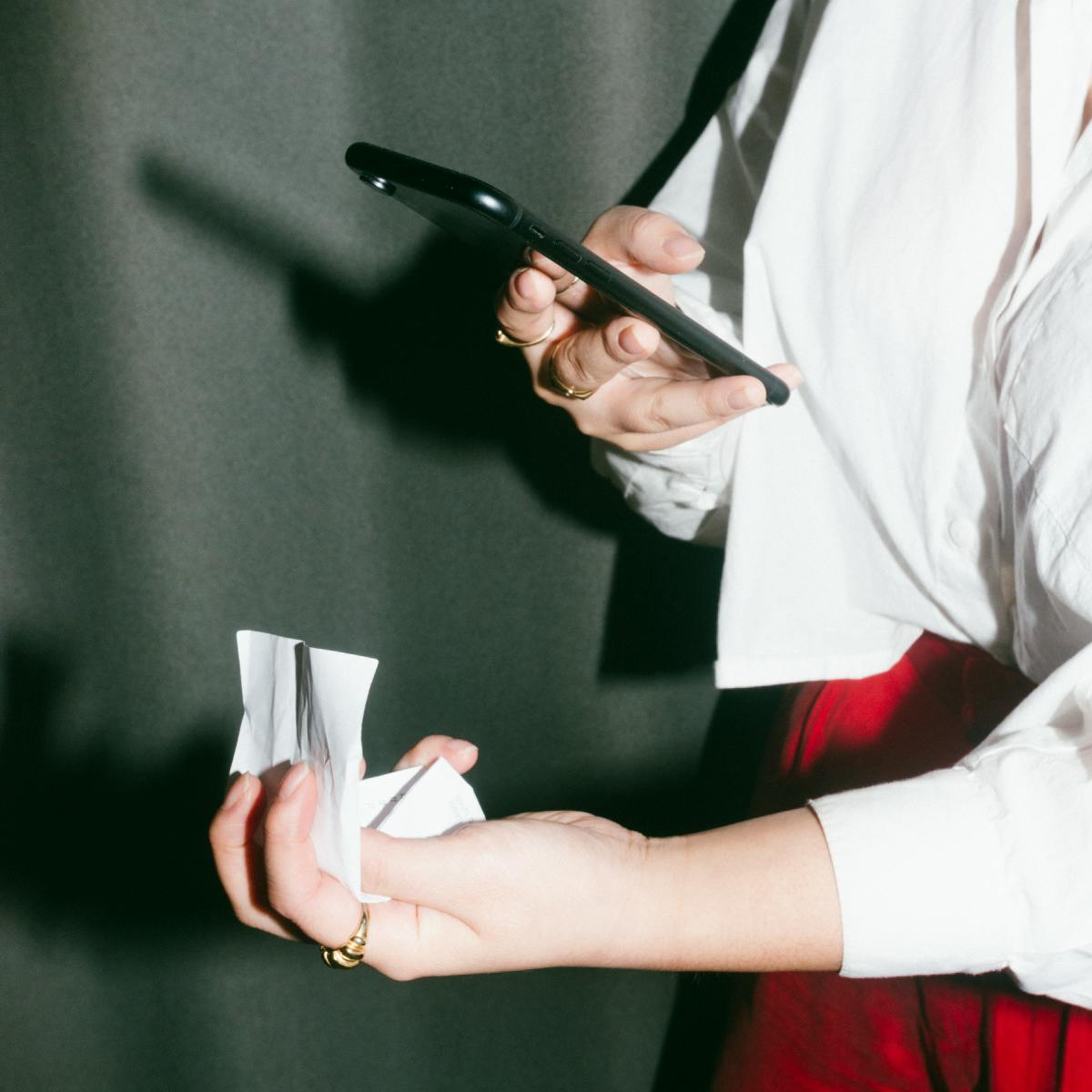 Benefits of a business expense tracking software
92%
of employees pay for business expense with their own money
90%
of users are satisfied or very satisfied with Pleo
95%
of users feel that Pleo is easy to use
"I would recommend Pleo to every company that wants to save time."

Leonard Bergström Nordic Operations Manager, Budbee

"Pleo has meant a massive shift in how much time from an average day is spent on strategy and not donkey work."

Sam Bradley Cookson Adventures

"I love the way Pleo gives you the ability to let people do their jobs, empowering them, passing down responsibility."

Anthony Hanson Essential Living

"No more chasing invoices here, there and everywhere. No more build-up of payments to be made."

Victoria Cozens Perky Blenders
Trusted by more than 25,000+ companies

Highly rated in all the right places
Get started with Pleo
Join 25,000+ customers already using Pleo to stay on top of company spending. Start your free trial.