Using Pleo – Cubitts
When two become one: Aligning finance with the rest of the business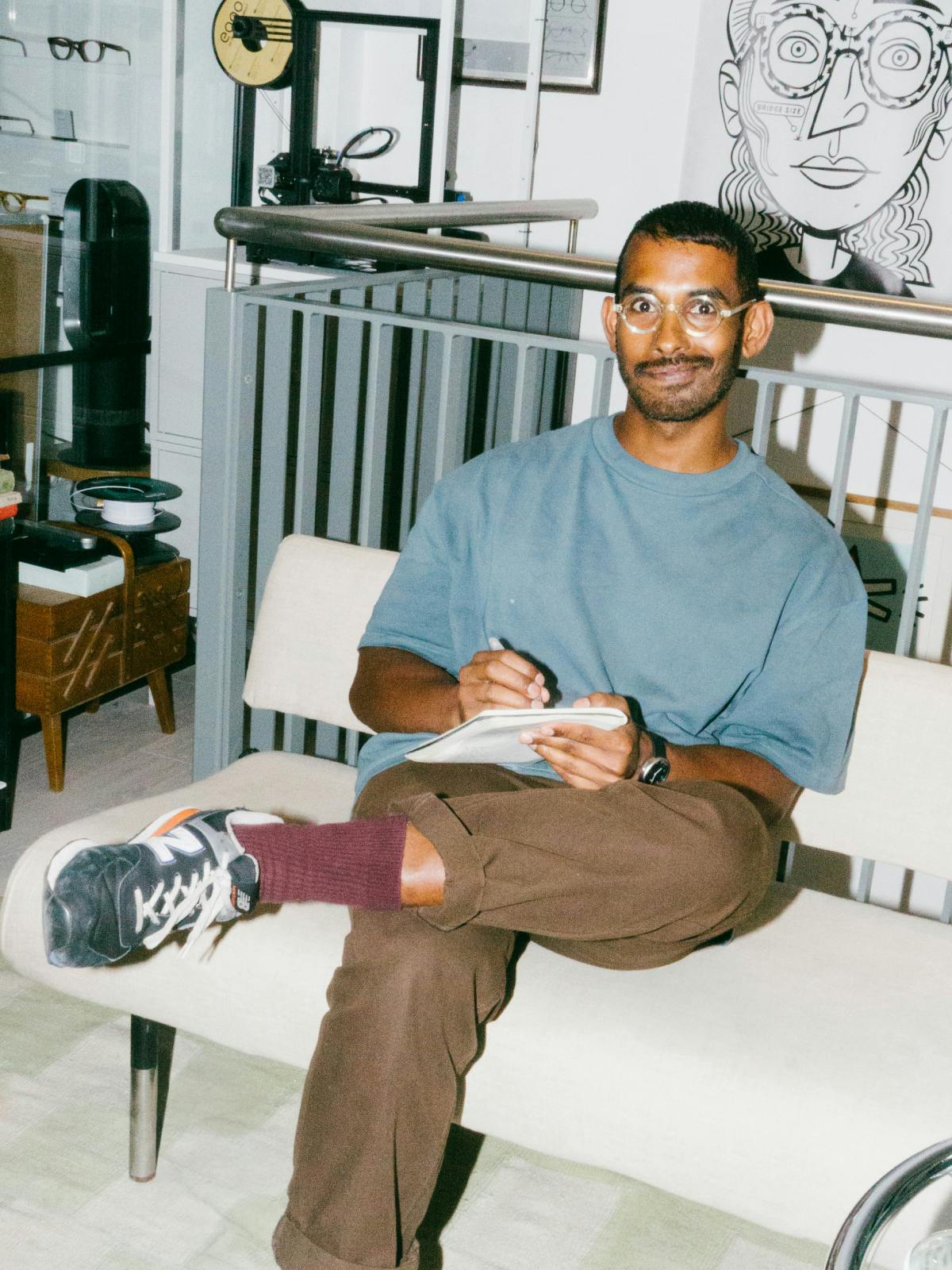 The challenge
Eyeglass manufacturer Cubitts was created in 2012 with a simple belief: that bad eyesight should be seen as a blessing, not a curse. Founder Tom Broughton was convinced that spectacles should be an accessory to be proud of; that they should be timeless and last a lifetime. That simple belief has led the brand to open 16 stores across the UK, including a workshop in their London HQ (anyone for a spectacle making class?)
While the business continues to grow, the finance team remains a lean one of just three people. Mal Esankamal, Head of Finance, previously struggled with a culture that was one of "finance vs everyone else", which made month-end a nightmare thanks to incomplete expenses and missed deadlines. These were just some of the challenges Mal's team faced:
Chasing people for lost receipts

Before Pleo, at least 20 receipts would go missing each month. Employees would have to submit their expenses manually, and unsurprisingly, this wasn't a priority for them in amongst the chaos of the 9-5. One staff member was particularly hopeless when it came to month-end – finance would chase them for a week, only for them to open their desk drawer and handfuls of receipts would spill out.

Difficulty gaining accurate data

With most employees unphased by uploading their receipts at the end of the month, the data that finance received was often incorrect or lacking crucial details. For them, that meant combing through Excel sheets and matching them to credit card statements which was a painful process. Simply collecting the right data took up a days' worth of work.

Less time spent on important tasks

Cubitts' finance team is made up of just the Finance Director, Head of Finance and Assistant Accountant, so it's important for their time to be spent on only the most value-adding tasks. Alice, the Assistant Accountant, tries to focus her time on accounts payable, but a messy expenses process meant she wasn't able to concentrate on key tasks like processing bills or bank statements.
The solution
A spend management platform that empowers store managers to buy what they need to keep the business running smoothly, while keeping the finance team happy and in control.
"In most companies, there's a gap between finance and the rest of the business. Pleo makes both parties' lives easier and the relationship has improved massively."
The results
Mal was searching for an expenses solution that made life easier for everyone in the company, from the opticians to the CEO. Pleo fit the bill in more ways than one, providing Cubitts with a spend solution they knew would scale alongside them as well as receiving glowing feedback from employees across the business.
Greater visibility of company spending

Pleo has given Cubitts a wealth of live data, which is the gift that keeps on giving, enabling them to save up to £100 per user each month. Knowledge is power, and being able to see who's spending what and when empowers Mal and his team to proactively cut back in areas that aren't deemed necessary. Plus, it's easy to cap spending on individuals' cards which is great for budgeting.

Instant support when you need it most

Pre-filled fields in the app creates an easy experience for anyone with a Pleo card, so there's rarely a problem when spending. If something does crop up, though, users can access support instantly. Whether during onboarding or making a purchase, employees love knowing that they can get an immediate answer to their question, freeing up time for them to get back to the work that matters.

The ability to make quick decisions

The beauty of everyone having a Pleo card is that they can buy whatever they need for work, whenever they need it (within limits set by finance, of course). So if a store manager is opening a new branch and needs to buy supplies, or someone from IT needs to buy a train ticket to the Cambridge office, they're free to tap and go. There's no need to wait around for approval from above, which can be time consuming and hold up essential processes.

A stronger relationship between finance and everyone else

Perhaps the best perk of all, Pleo has had an immeasurable impact on office culture. In finding the balance between giving control to the finance department but freedom to employees, it's made work easier and more enjoyable for everyone. No more nagging from Mal and Alice, and no need for the rest of the office to spend hours filling out lines in Excel. Everything's automated – the way it should be.
Get started with Pleo
Join 30,000+ customers already using Pleo to stay on top of company spending. Start your free trial.
Powered in the UK by B4B partnership, available soon