Beyond 2023
Jeppe Rindom introduces the new way of finance
Join Pleo's co-founder and CEO, as he kicks off the Beyond European Tour in London. In this keynote, he talks about his past struggles as a former-CFO and how this kickstarted the Pleo journey.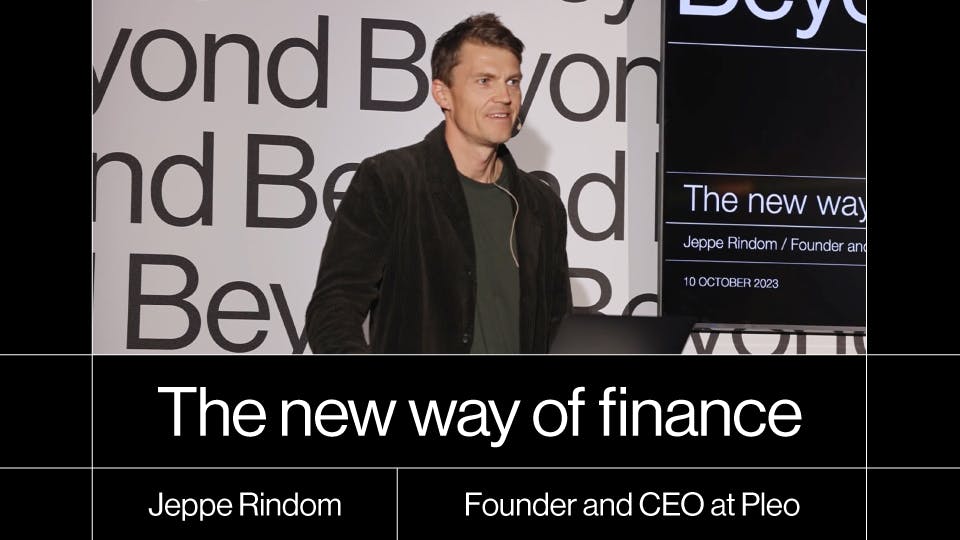 Get started with Pleo
Join 30,000+ customers already using Pleo to stay on top of company spending. Start your free trial.
Powered in the UK by B4B partnership, available soon