Beyond 2023
Q&A: What you need to know about Pleo's partnership with NetSuite
Hear from Ham Patel, the COO at NetSuite EMEA, to learn more about how they help companies scale, with a deeper dive into Pleo's recent partnership and what this means for customers.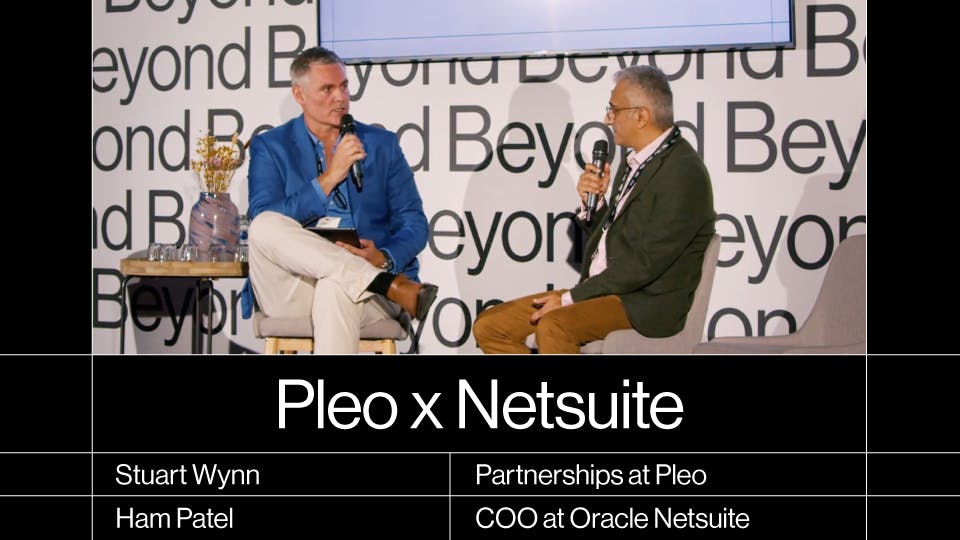 Get started with Pleo
Join 30,000+ customers already using Pleo to stay on top of company spending. Start your free trial.
Powered in the UK by B4B partnership, available soon