Tips and insights to boost you and your business
Our reports and eBooks highlight best practices and offer insights on business spending, finance management and the top tools to streamline your processes.

Download, read, make notes and by all means, share wildly.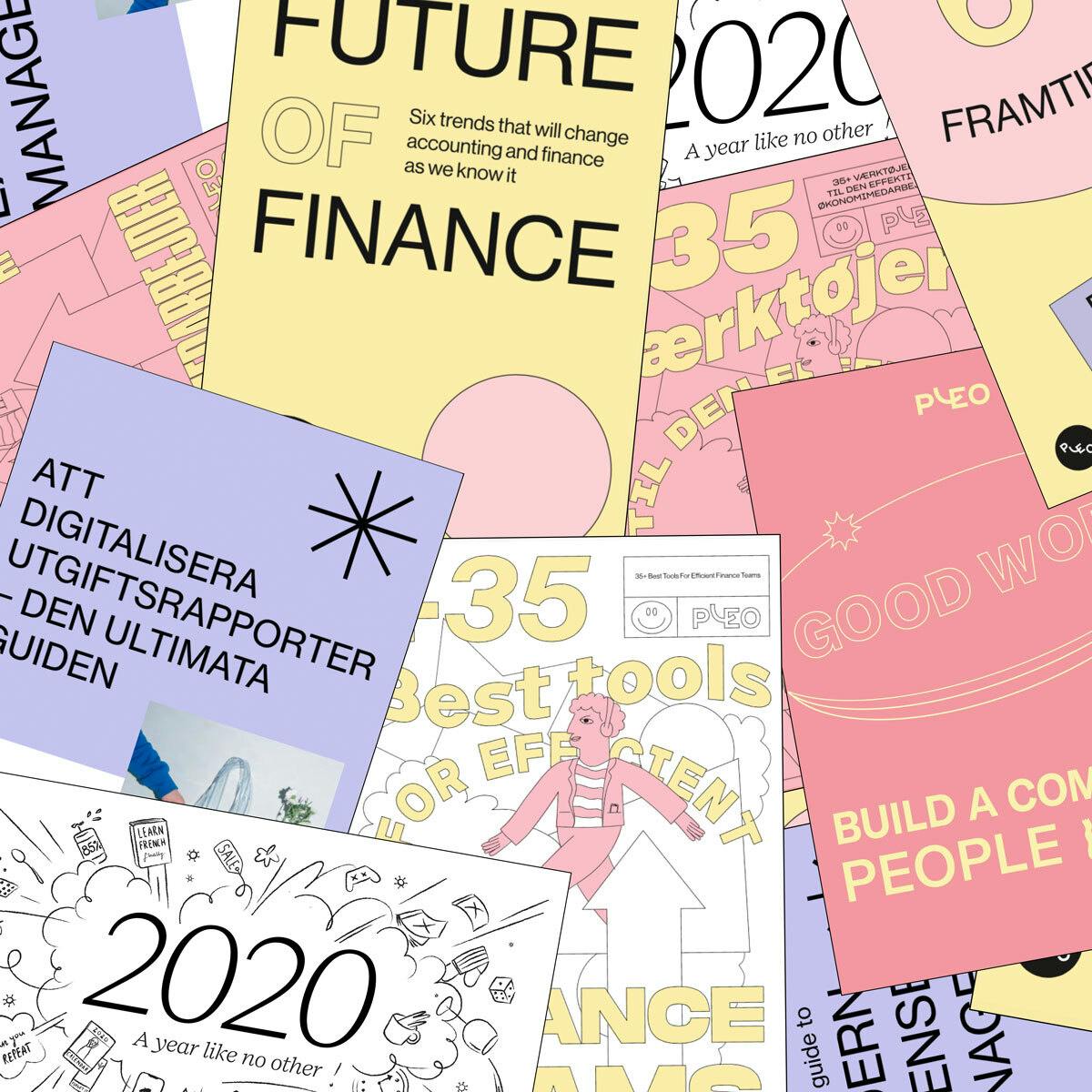 Spending data unlocked
We crunch the numbers from thousands of businesses across Europe. You won't find this information anywhere else.
Keeping it practical
Every Pleo download comes with a promise – they're always great to look at. Oh, and lots of practical takeaways that you can implement right away.
Voices you can trust
We believe in talking to the experts – and sharing their wisdom. Expect lots of industry leaders offering their advice.
Pleo report
The State of Spending 2023: The new normal of business finance
This report dives into why so many businesses feel a lack of preparedness for what's to come and looks at the biggest pain points of the current economic climate, as well as their business setups, to help form the blueprint for them to come out of the year stronger than ever.
Get the report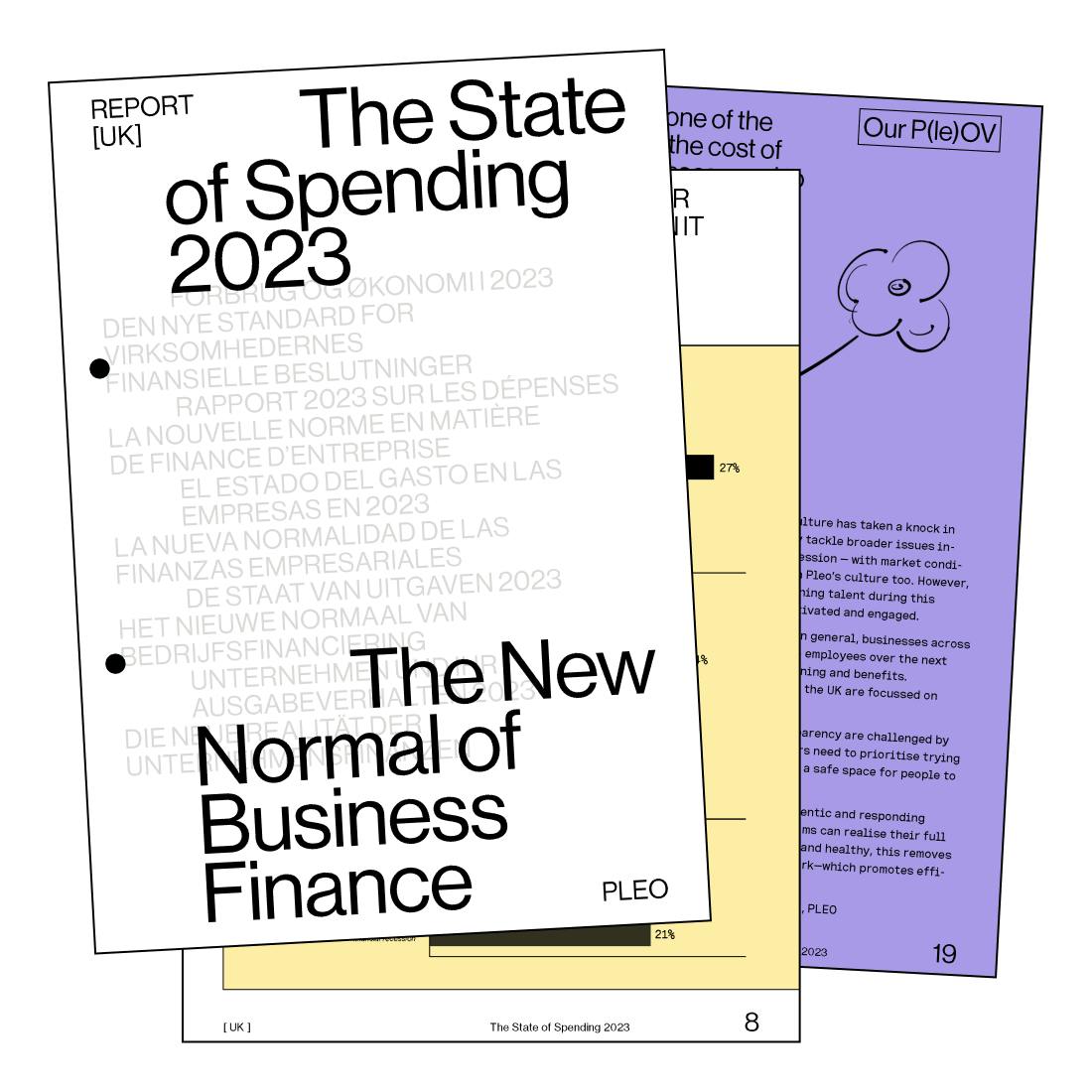 The CFO's playbook for 2023
Discover the top priorities finance leaders need to consider to face the business challenges of 2023 and what they can do to help make sure their business and their teams get a headstart in the new year.
Get the eBook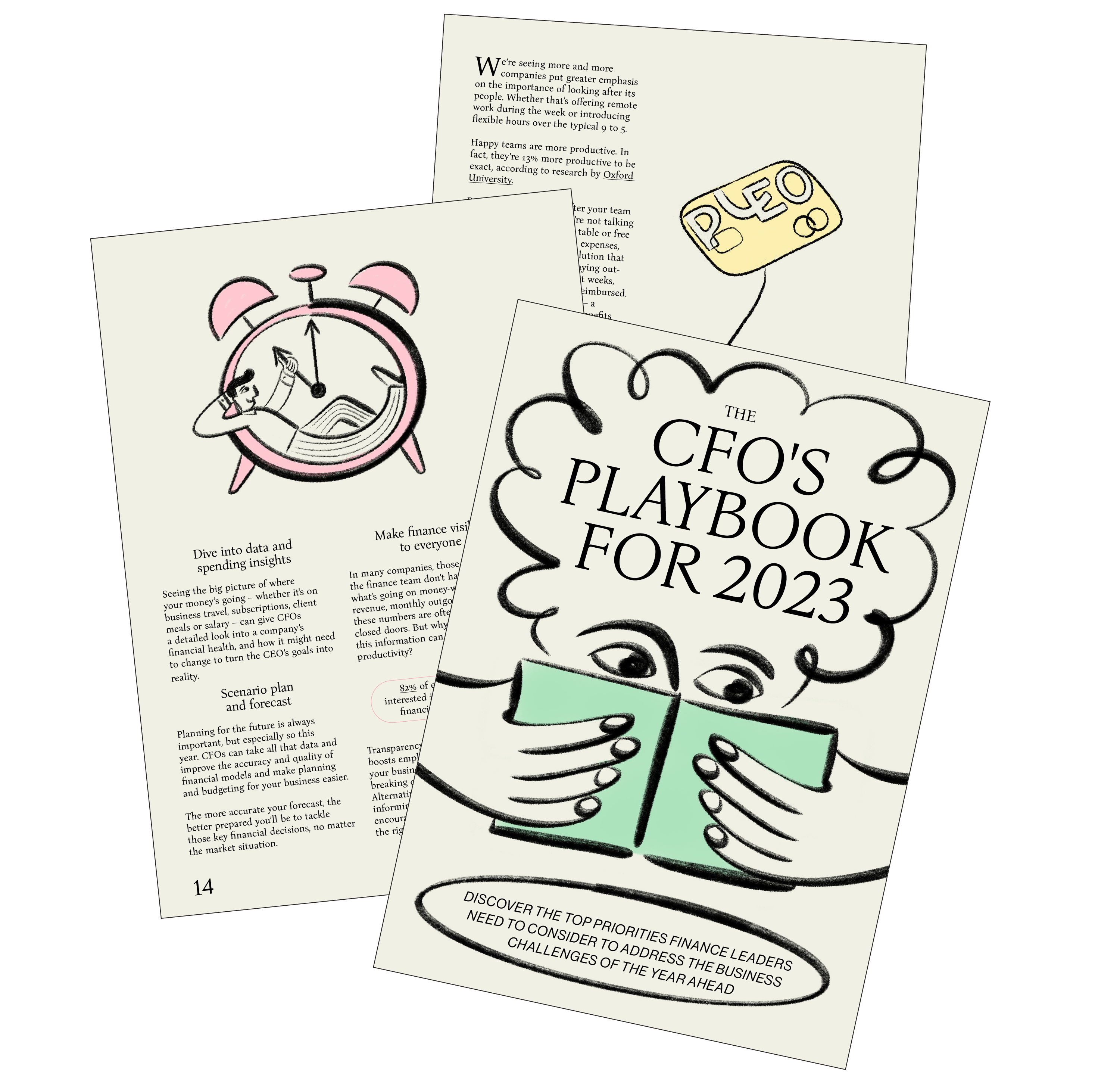 The evolution of business travel: How you can navigate the new landscape
In this eBook (or in-flight magazine), we're taking a closer look at the key drivers of the evolution of business travel and how your company can be best prepared for the return to the road.
Get the eBook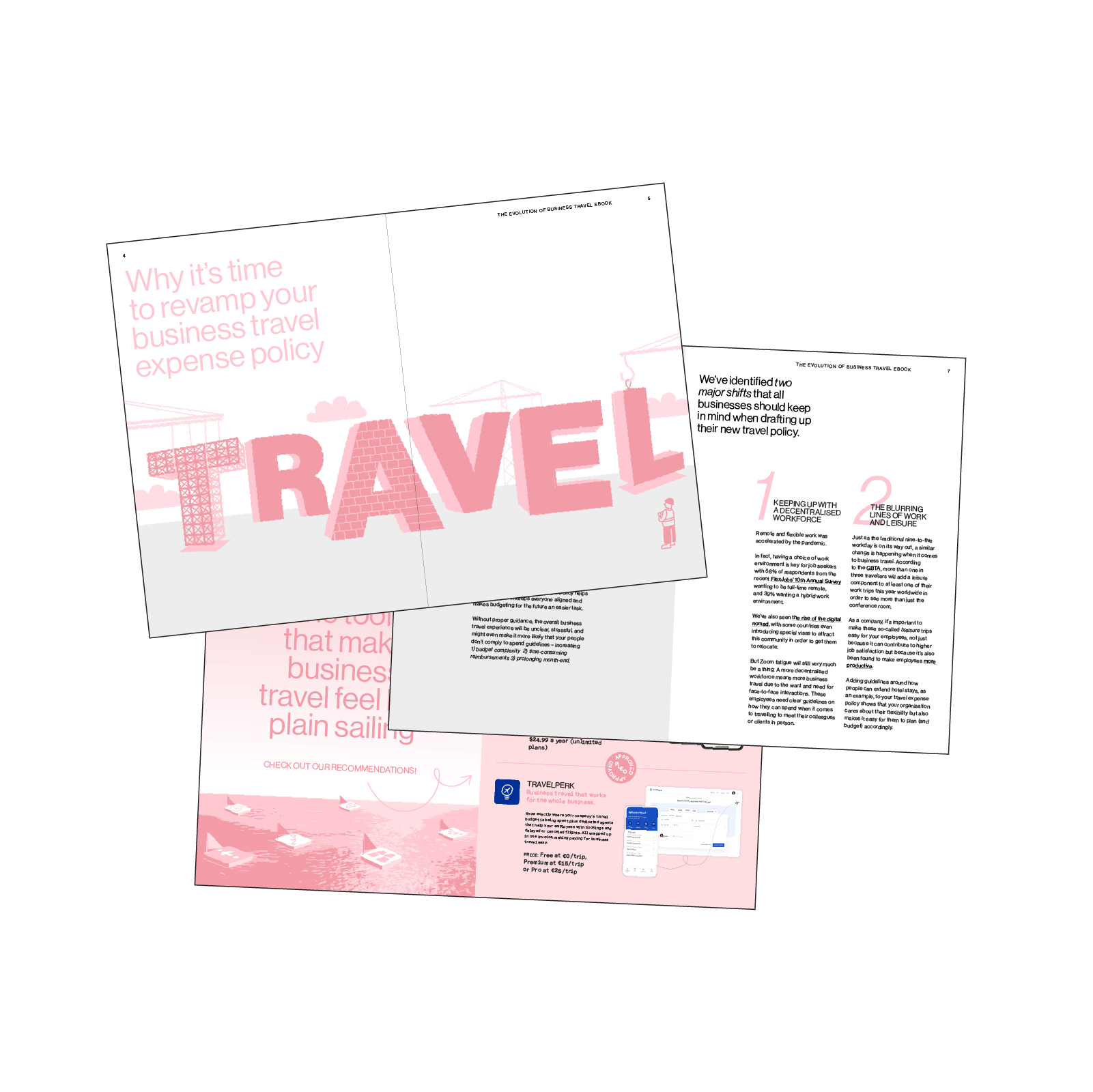 Getting a grip on cash flow management
We're sharing lessons learned from conversations with CFOs, Heads of Finance and other financial professionals all using Pleo to step up their own business spending.
Get the eBook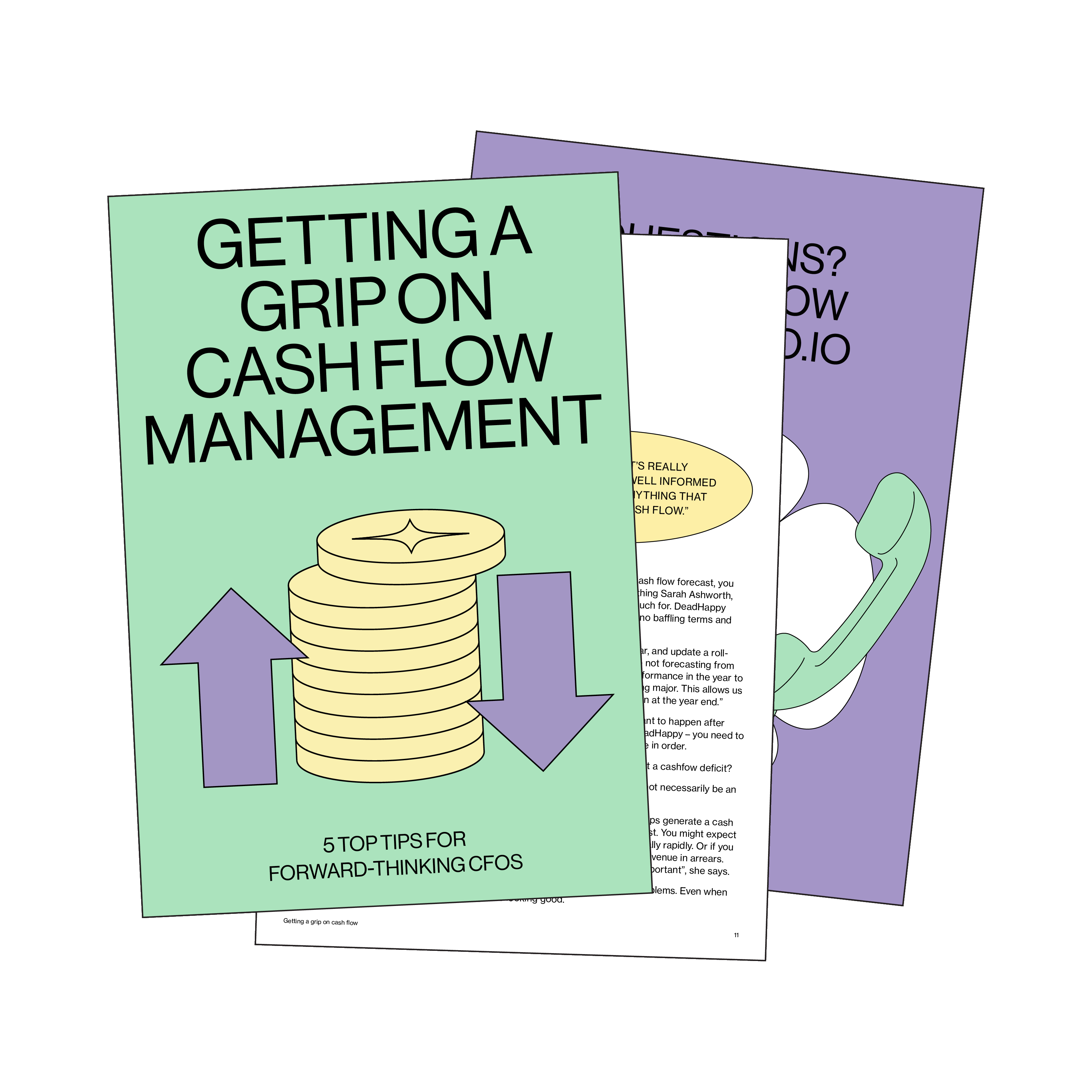 10 trends shaping the future of fintech
Fintech is evolving, in this eBook we explore where the industry is heading – for businesses and consumers.
Get the eBook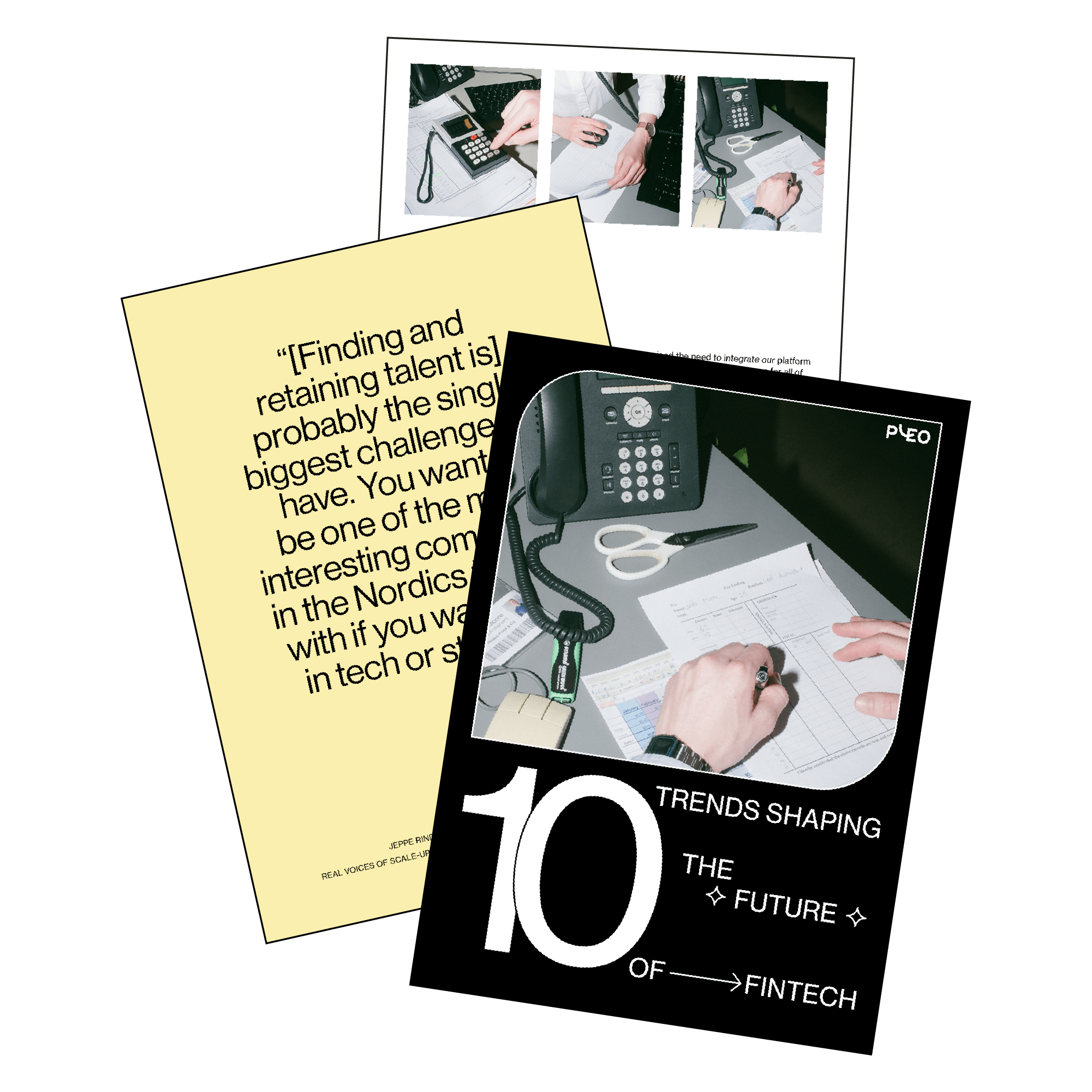 End manual processes with these finance tools
Discover the tools that help transform the way your business manages money.
Get the eBook
How 14 companies transformed their spend management
Dive into 14 unique customer stories across six markets and take a closer look into industry-focused pain points that were solved by better spend management. 
Get the eBook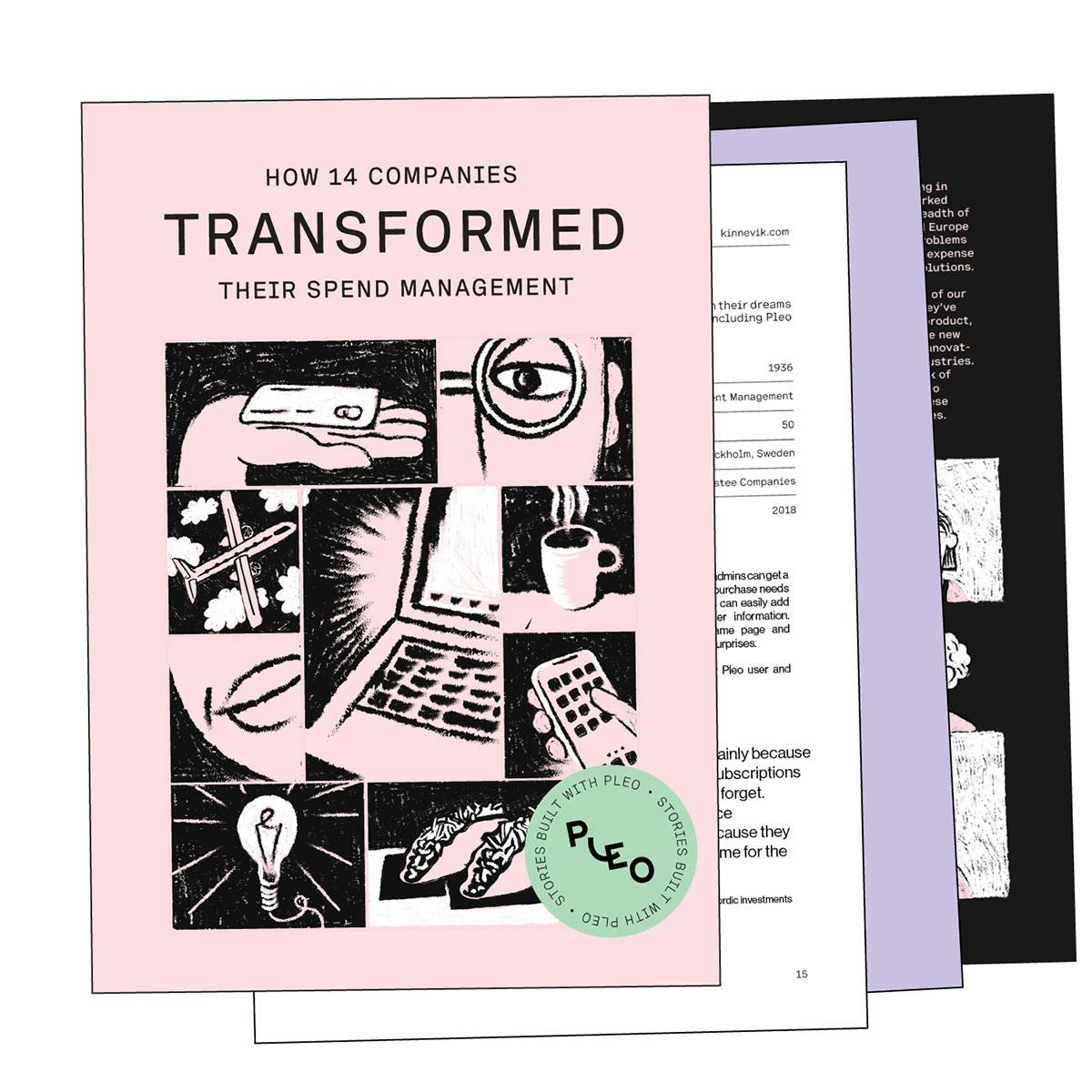 The State of Spending: How business reacted to Covid
2020 was a year like no other. Pleo crunches the numbers on how companies spent their money in order to adapt to new challenges. See how your business compares – and maybe get some inspiration.
Get the report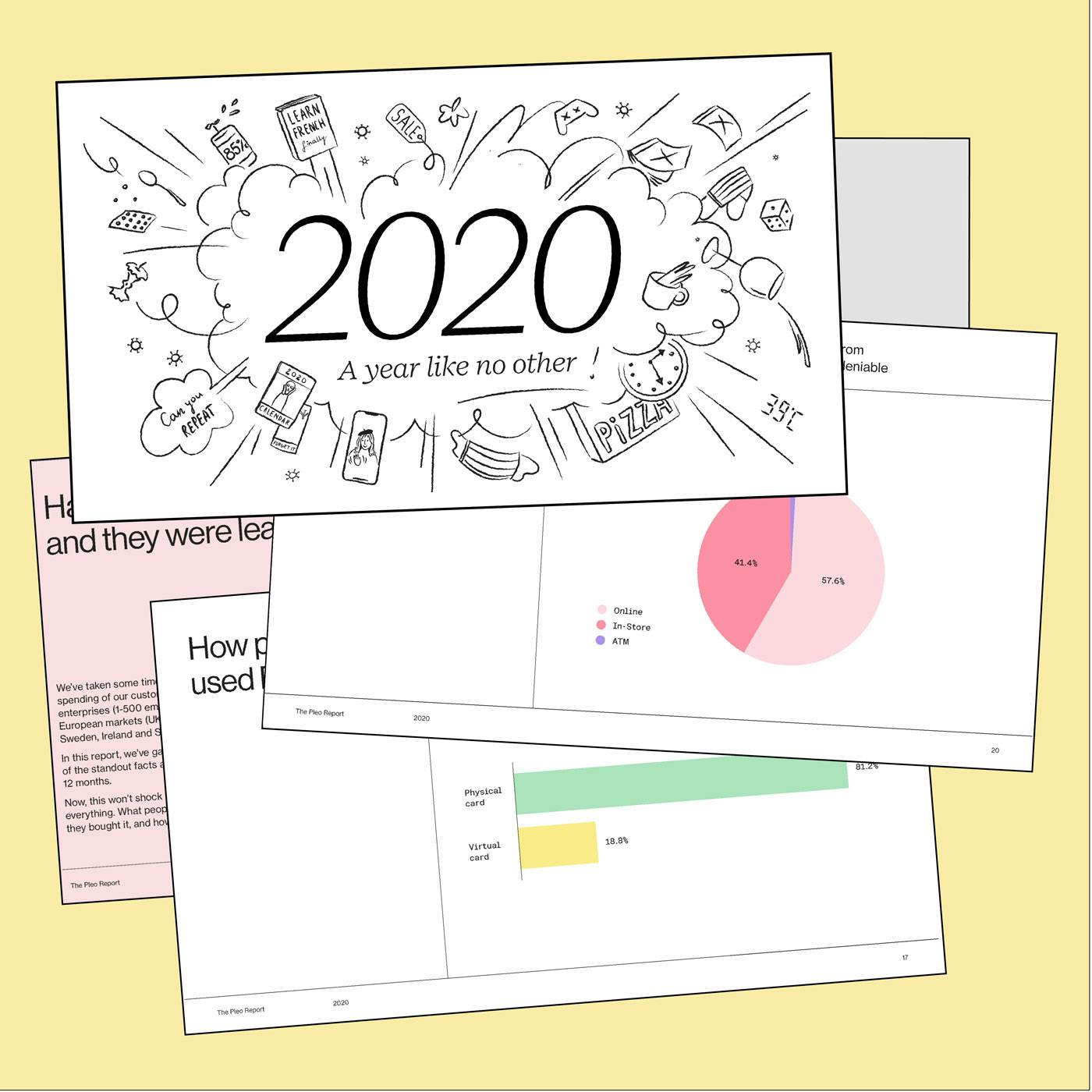 Guide to modern expense management
Expense management: it has to be done, but figure out how could you be doing it better.
Get the eBook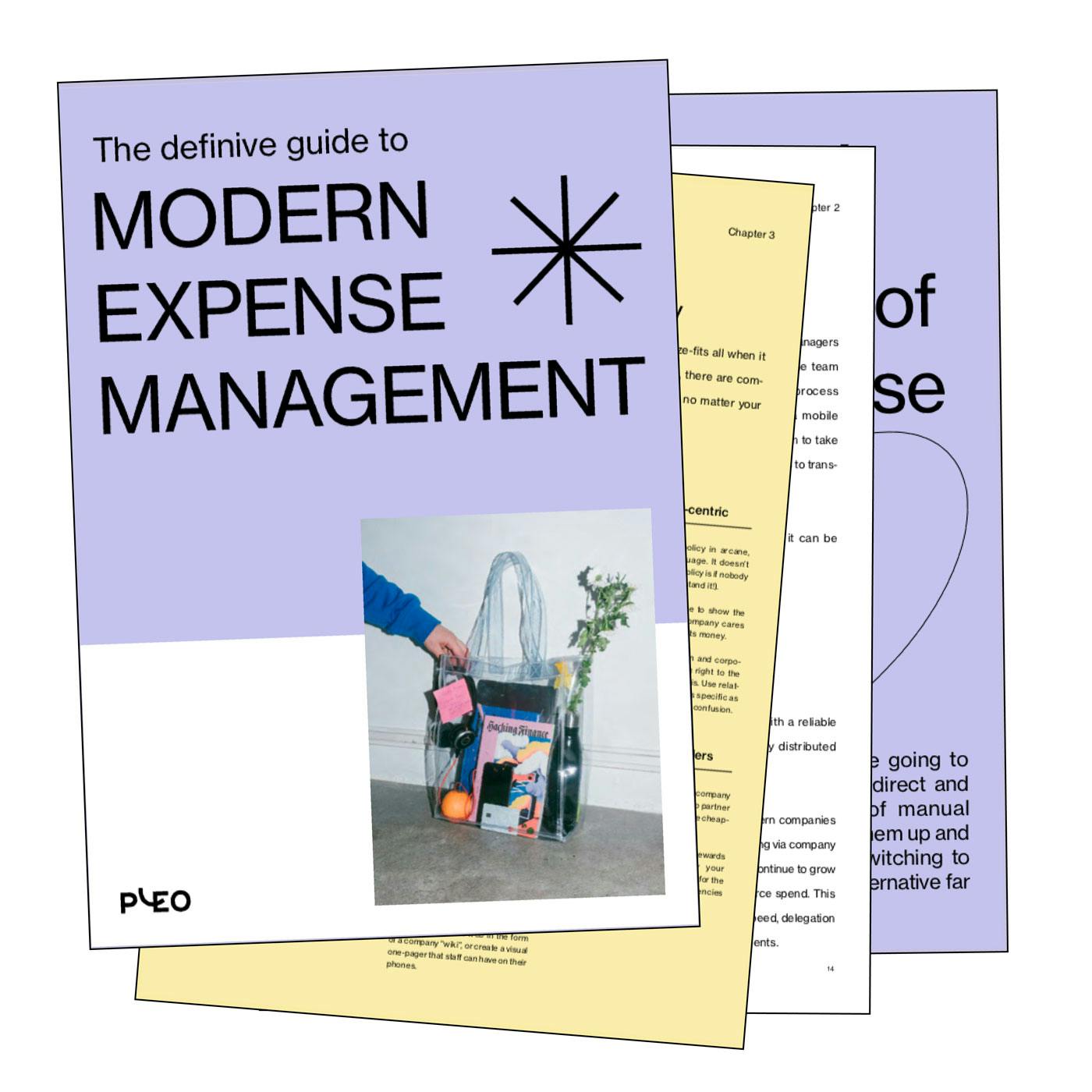 The future of finance
Six trends that are changing the accounting and finance landscape forever.
Get the eBook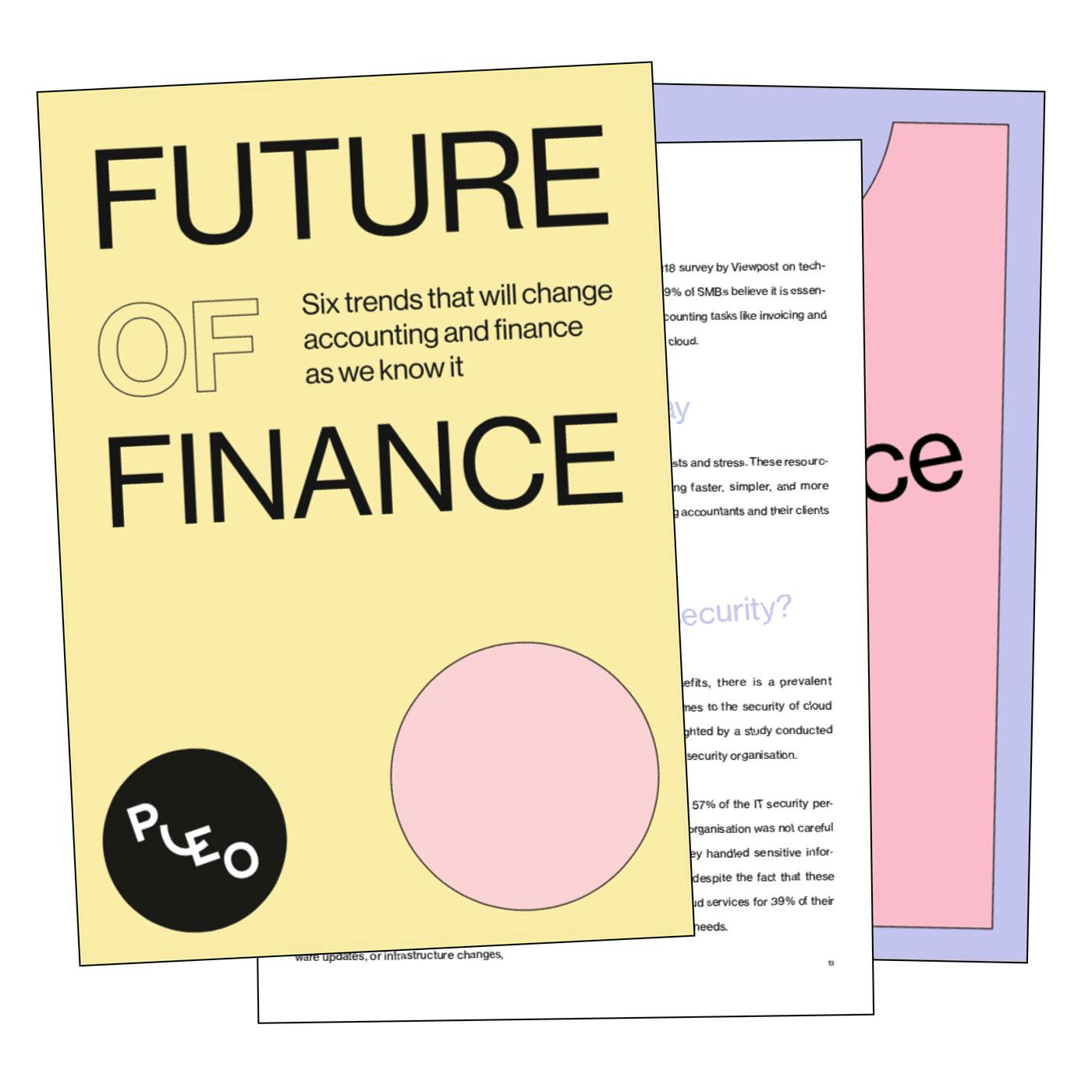 35+ tools for modern finance teams
Work faster and ensure your team operate more efficiently with these tools.
Get the eBook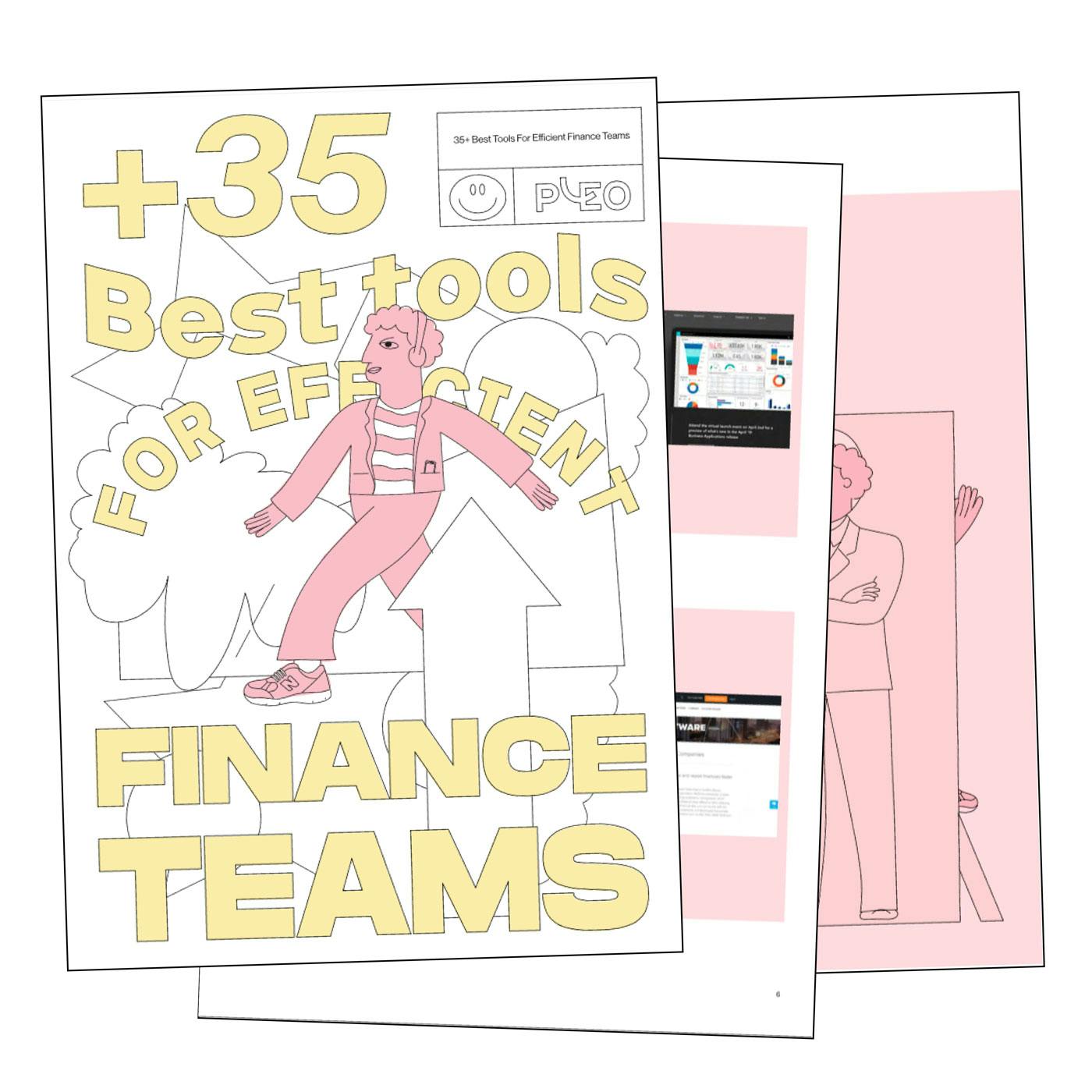 Good Work: Build a company people love
Learn how to step up your company values and team's mental health
Get the eBook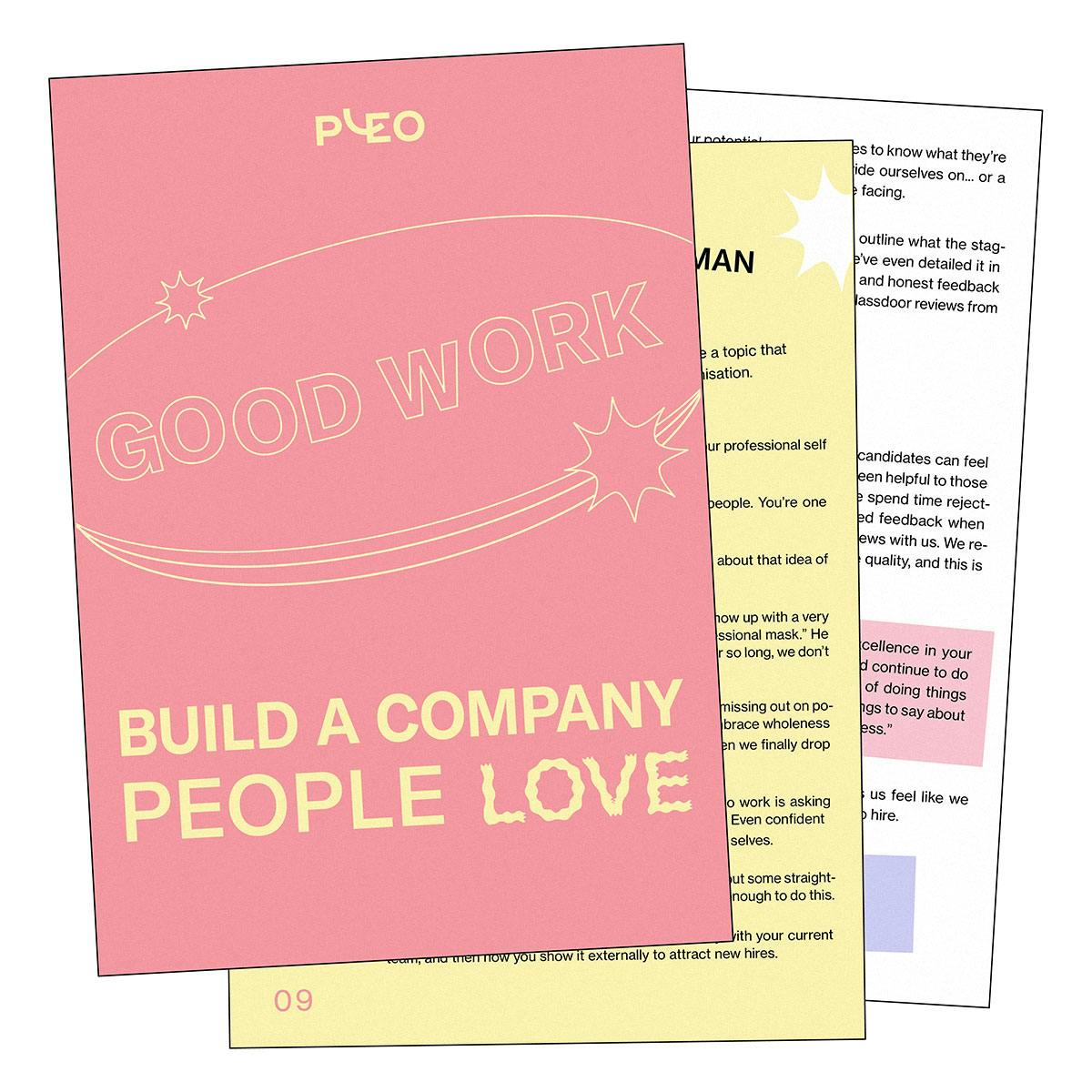 Trusted by more than 25,000+ companies

Highly rated in all the right places
Get started with Pleo
Join 25,000+ customers already using Pleo to stay on top of company spending. Start your free trial.