Trusted by more than 30,000 companies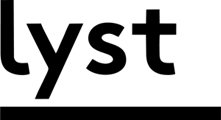 Here's how Pleo works...
Power to your people
Your team get their own virtual or plastic Pleo cards.
Instant spending notifications
Capture receipts on-the-go, process expenses right away
... and here's how Pleo works with Fortnox
Flawless integration
Import accounts, project codes, cost centres and verification series from Fortnox with no fuss.
Error?! No thanks
Manual expenses mean human error. Sad but true. Our integration removes that risk, to make syncing every purchase seamless.
Exporting made easy
Pleo transfers the data you need straight to the correct verification series.
Real-time overview
Take control with categorised purchases and individual spending limits.
Connect Pleo and Fortnox in just a few clicks
Connecting your Fortnox account to Pleo is straightforward – and fast.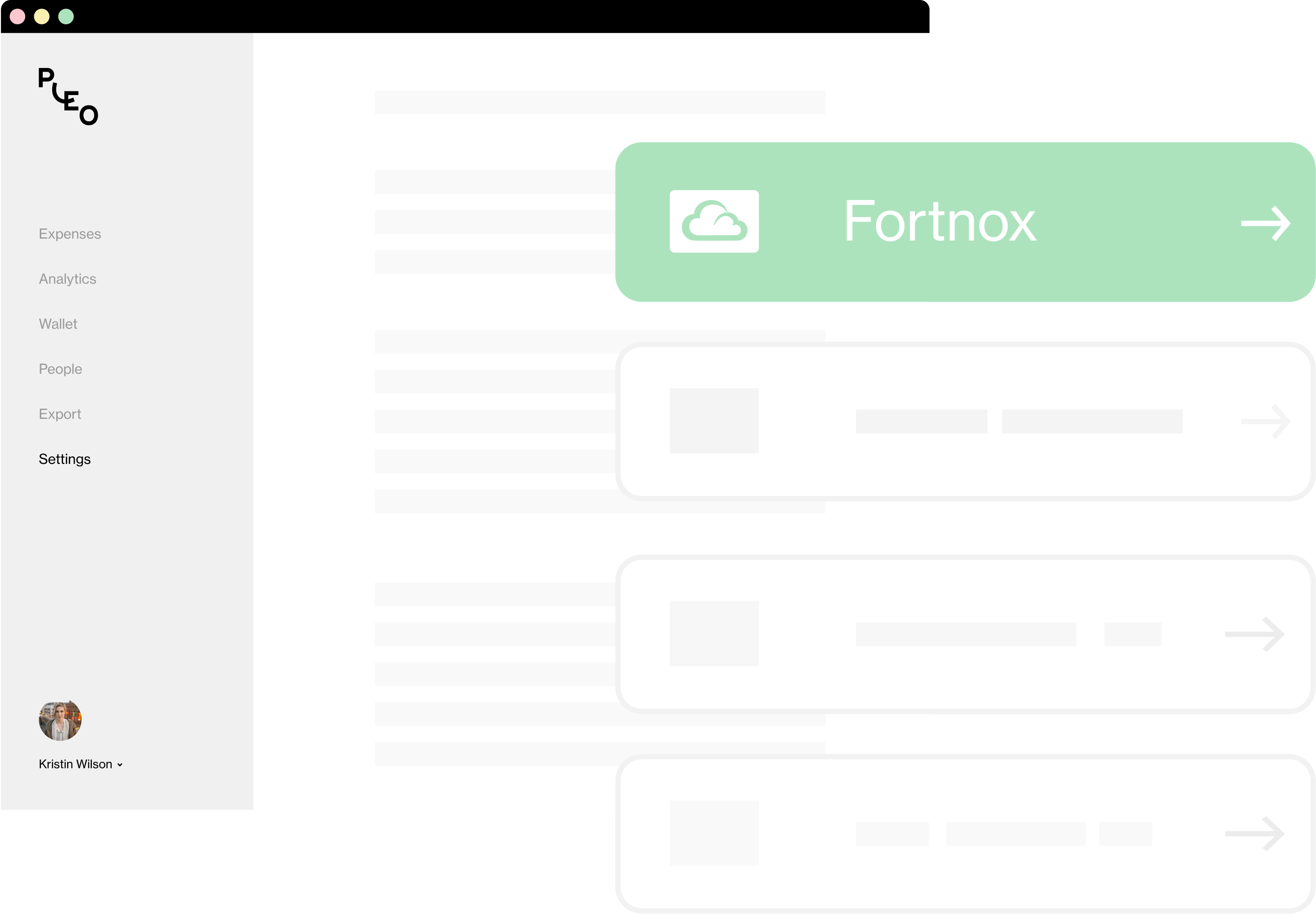 Sync all of your spending data, including receipts
Complete purchase data is pushed to Fortnox to match your accounting records. That includes expenses, receipts, cost account numbers, VAT and cost centres.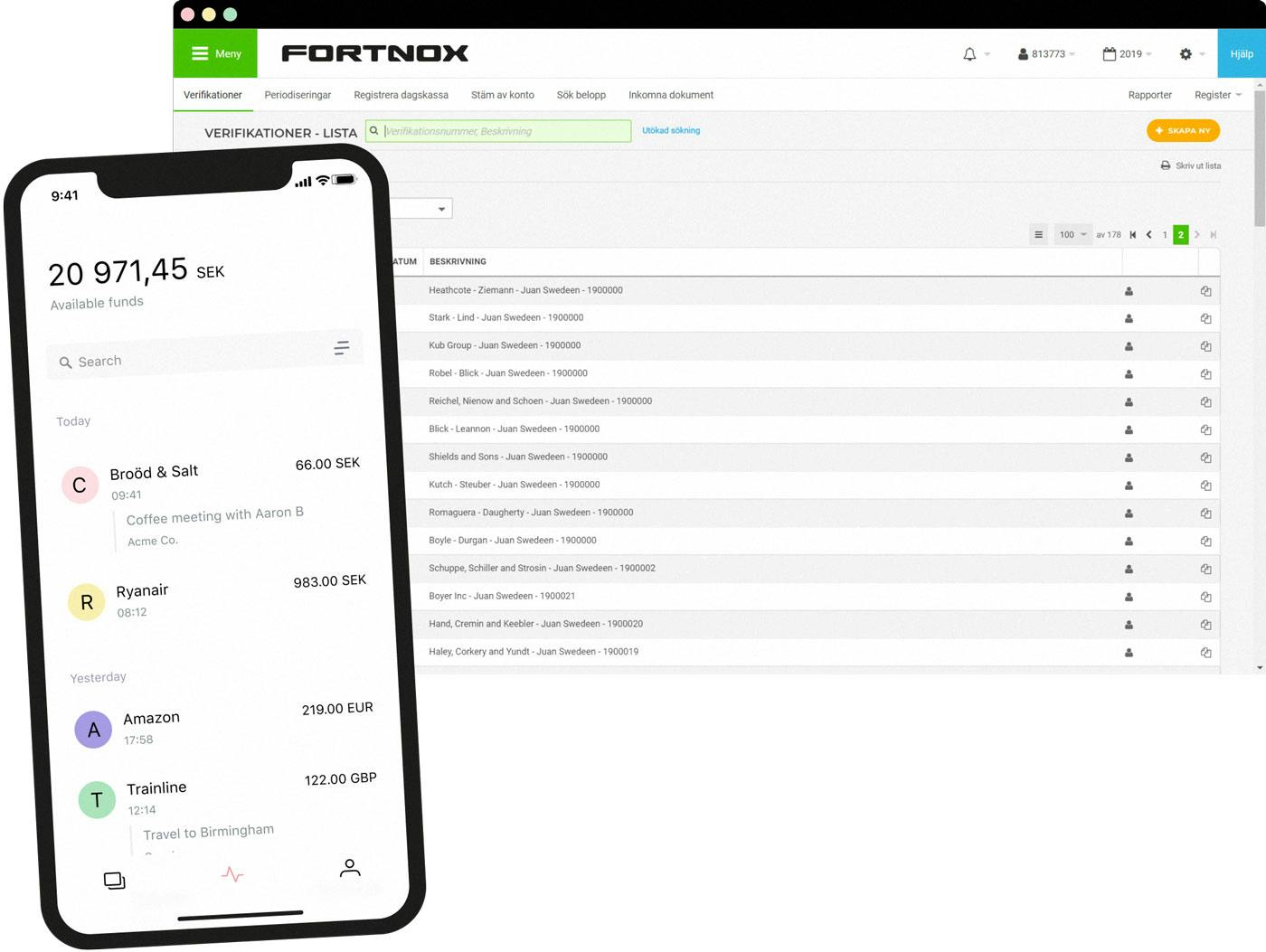 Save (a lot of) time, reduce manual errors
Pleo automates expenses, helping you to focus on other things. We even remind your team if they're missing receipts.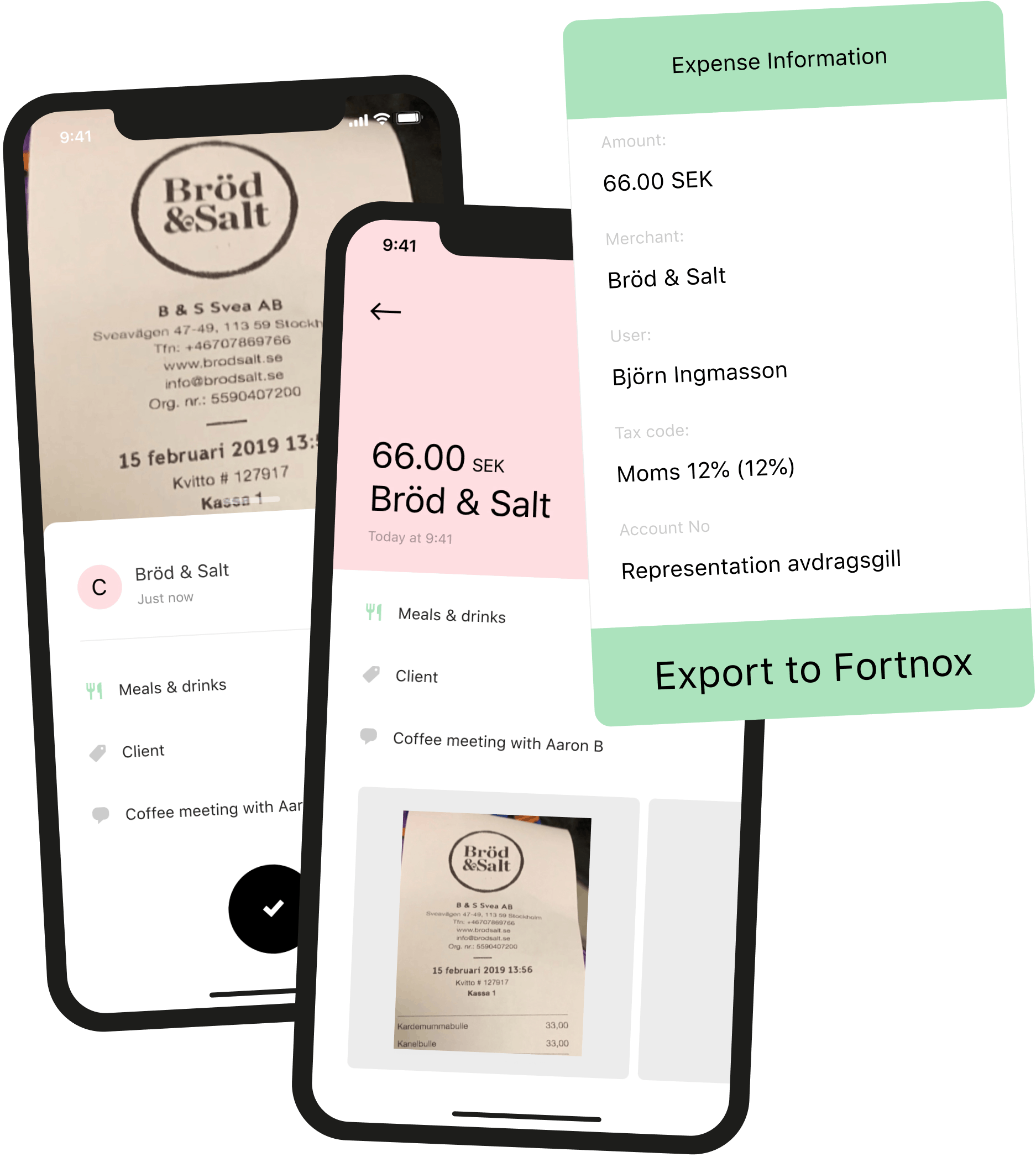 Questions?
When logged into Pleo, head to the Settings page and choose Fortnox from the Accounting list. Follow the onscreen instructions to get your API integration code in Fortnox and copy it into Pleo. Want step-by-step instructions? No problem.
"Borrowing the company credit card feels a bit like asking your parents for money to go to the movies when you were 12."
Ludvig Olsson CEO & Co-Founder, Trickle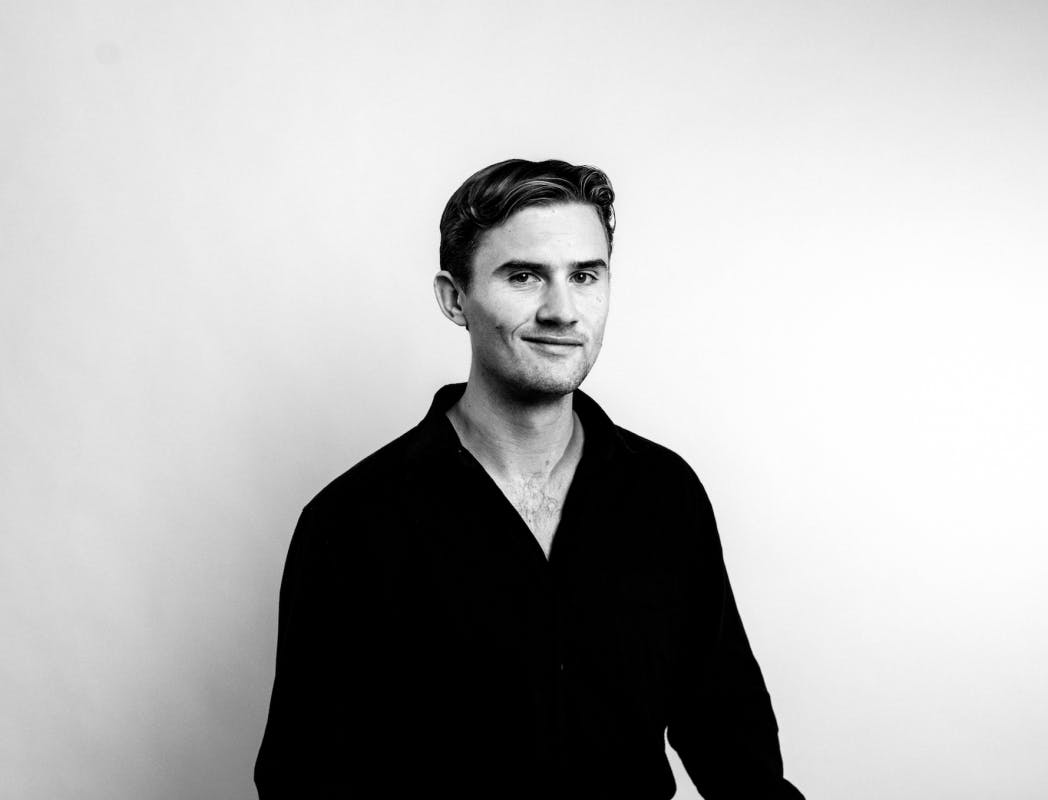 What accounting system do you use?
Good news! We integrate with them all, to make tracking expenses simple.
Save money with Perks
We've unlocked a stack of exclusive deals and offers with the merchants that we know our customers love.
1, 2, 3 – Fetch!
Our automatic receipt finder syncs with your email to make filing your online purchases simple.
Trusted by more than 30,000 companies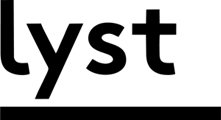 Highly rated in all the right places
Get started with Pleo
Join 30,000+ customers already using Pleo and staying on top of their company spending. Start your free trial.