The spending solution made for teams on the road
Pleo gives you real-time overview of all drivers' expenses. Replace fuel cards with smart company cards, spending limits and instant notifications.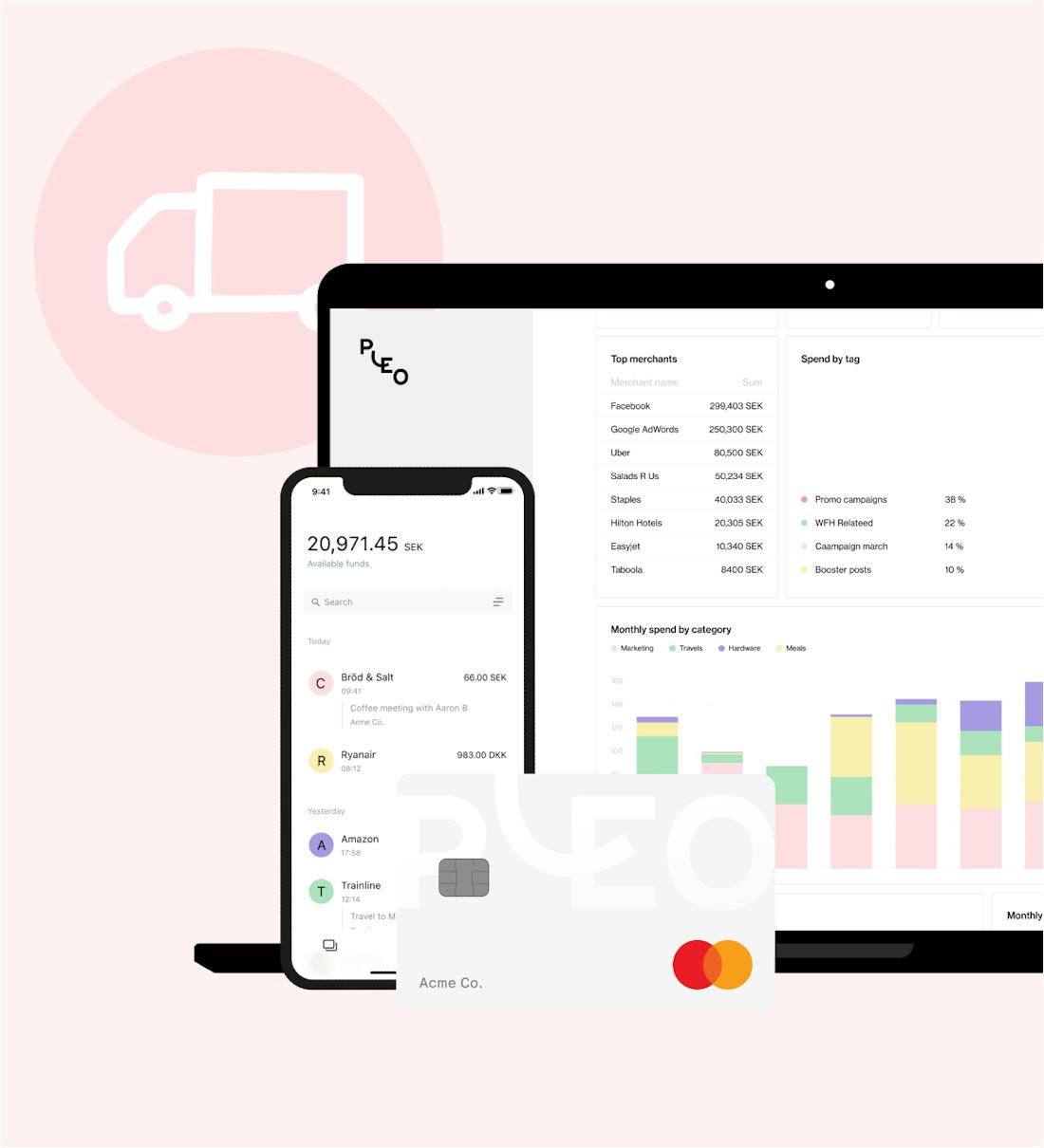 Get where you need to go, smoothly
Spending cards for expenses on-the-go

Arm your people with Pleo cards, with individual limits decided by you. Drivers can pay for fuel, repairs, or whatever else they need to complete the job.

Avoid errors and save time on paperwork

Pleo means no more chasing receipts or expense reports that swallow time. Your team simply snap their receipts when they make a purchase and… That's it.

Real-time visibility for you

Managing a team that's scattered all over the place isn't easy. WIth Pleo, you see every transaction as soon as it happens and can take action if something doesn't look right.
Track mileage with Pleo Pocket
To keep your team motoring, we're introducing mileage to Pleo. We can help calculate how far your team travelled – and what might be owed to them.
How it works
Use your Pleo card to pay for something and you'll get an instant notification
Snap your receipt and add any important details to the Pleo app
Thats it! No more reimbursements or tedious expense reports
"Drivers can address [expenses] on the go, they don't have to worry about anything… It saves us a lot of time"
Carl-Oskar Ericson Tidler