Simplify company spending with Pleo and QuickBooks.
Sync all of your expenses and receipts with Pleo and QuickBooks. It's faster, more efficient expense management.
Considerada la herramienta nº1 en Europa
+1060 reseñas cinco estrellas
Seguridad financiera garantizada
Regulación FSA & PCI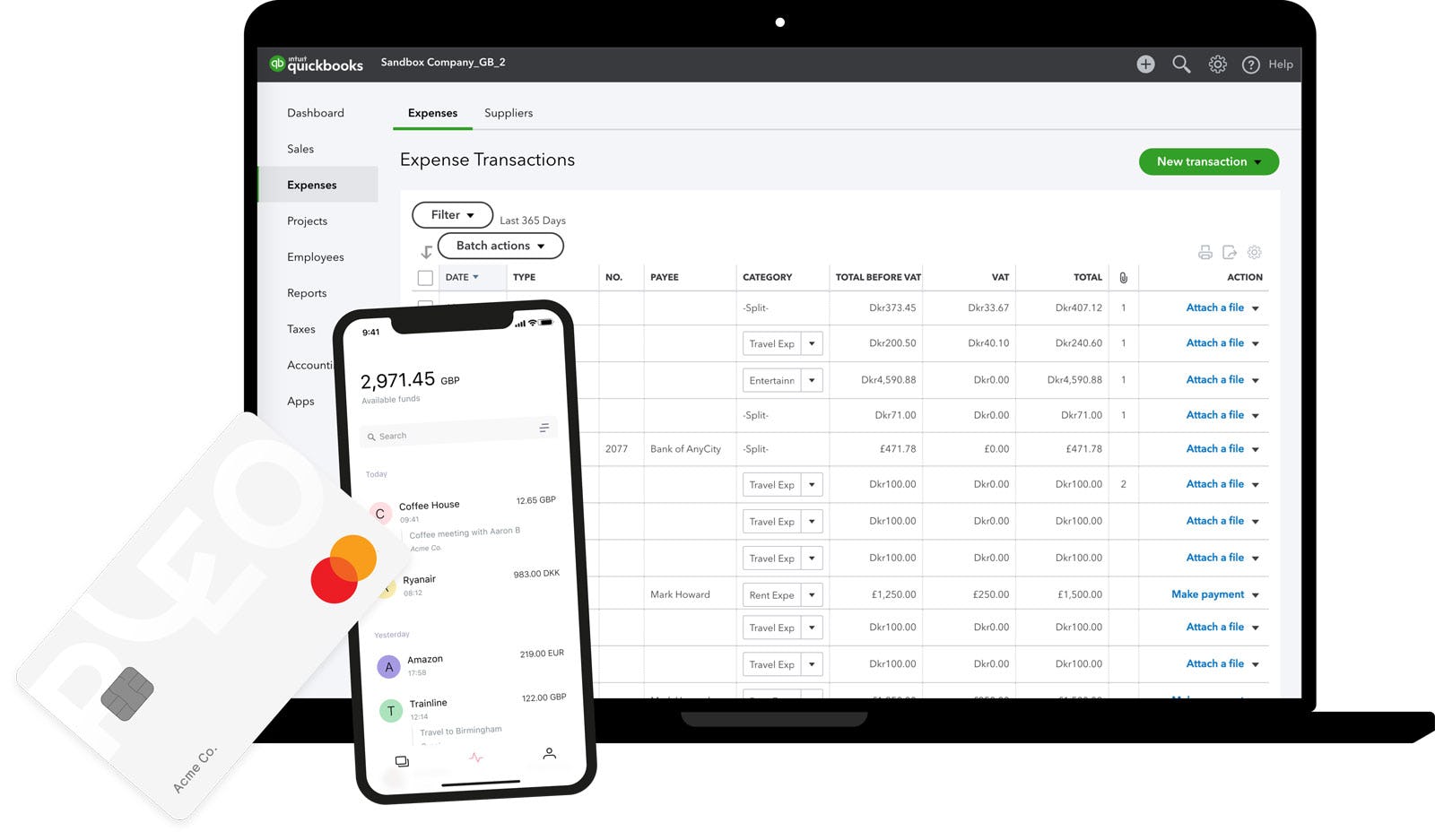 Una solución, miles de empresas satisfechas
Here's how Pleo works...
Power to your people
Your team get their own virtual or plastic Pleo cards.
Automated expense reports
Receipts are captured on-the-go, no more paperwork.
... and here's how Pleo works with QuickBooks
Flawless integration
Quickly export receipts, categories, VAT, custom notes and more from Pleo to QuickBooks.
Error?! No thanks
Manual expenses mean human error. Sad but true. Our integration removes that risk, to make syncing every purchase seamless.
Exporting made easy
Say goodbye to .csv or manual exports to QuickBooks. Win back valuable time.
Sharper forecasts
The Pleo integration lets you track spending, ensuring you can make accurate plans.
Connect Pleo and QuickBooks in just a few clicks
Integrating your QuickBooks account with Pleo is straightforward – and fast.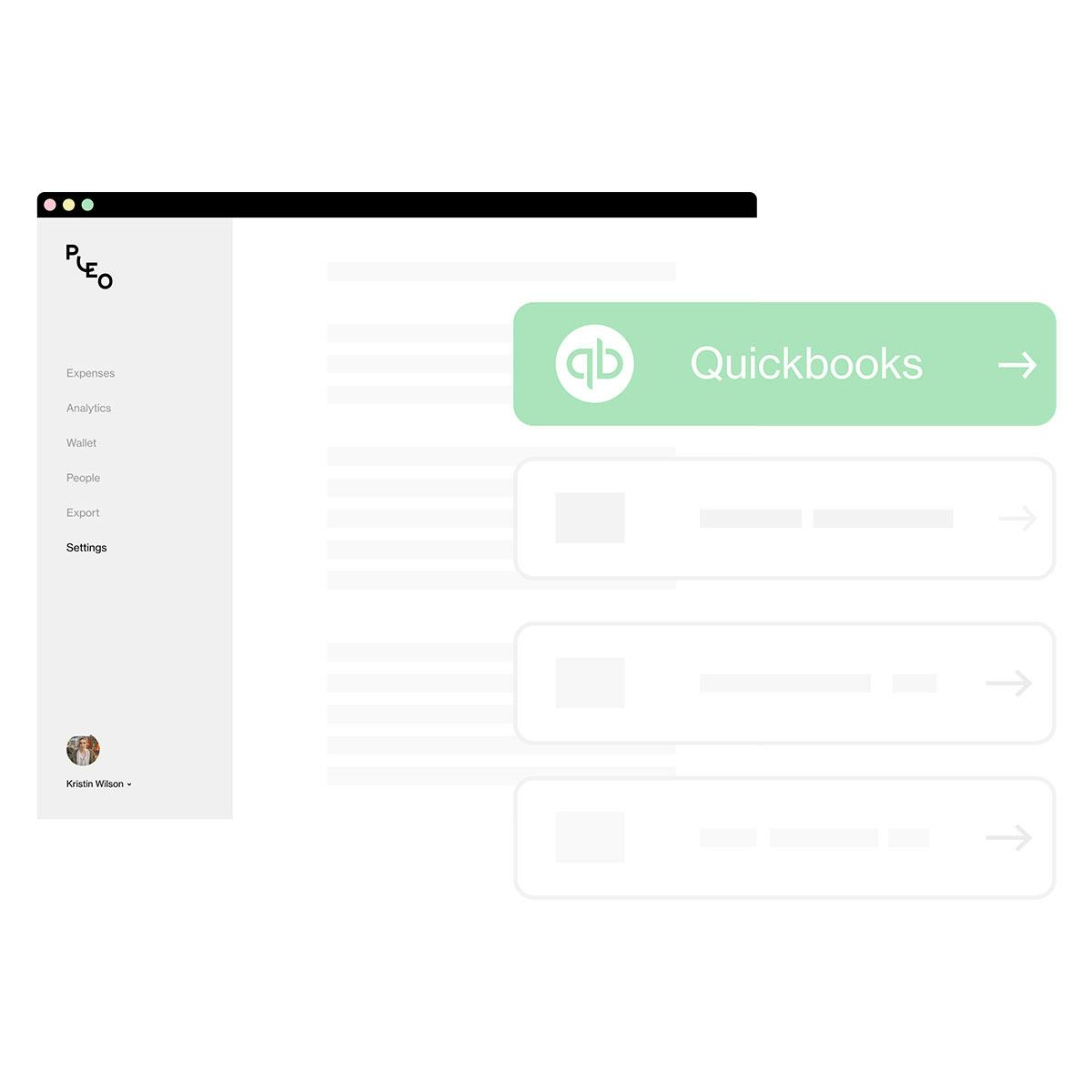 Sync all of your spending data, including receipts
Complete purchase data is pushed to QuickBooks to match your accounting records. That includes receipts, categories, VAT, classes, customers and any custom notes.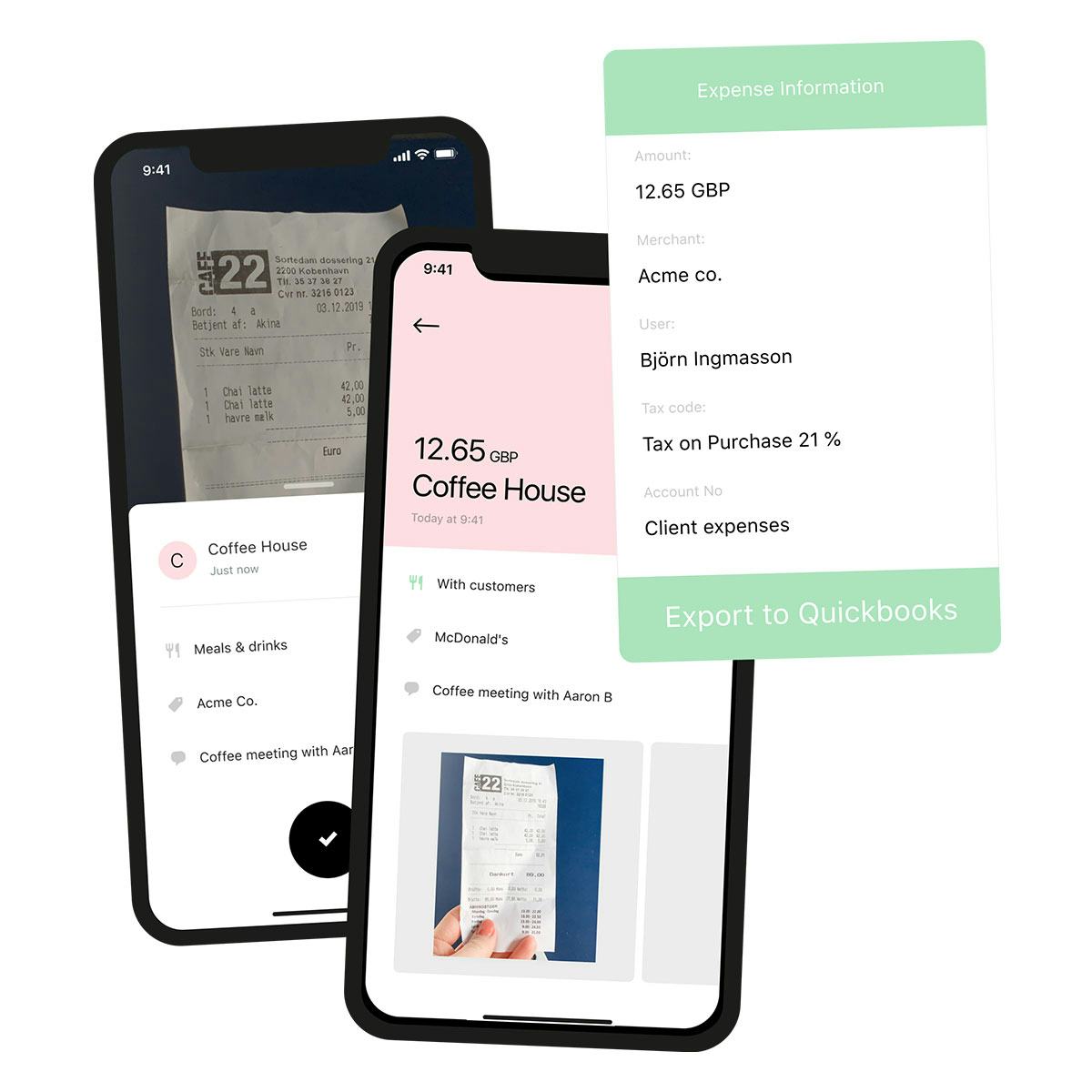 Save (a lot of) time, reduce manual errors
Pleo automates expenses, helping you to focus on other things. We even remind your team if they're missing receipts.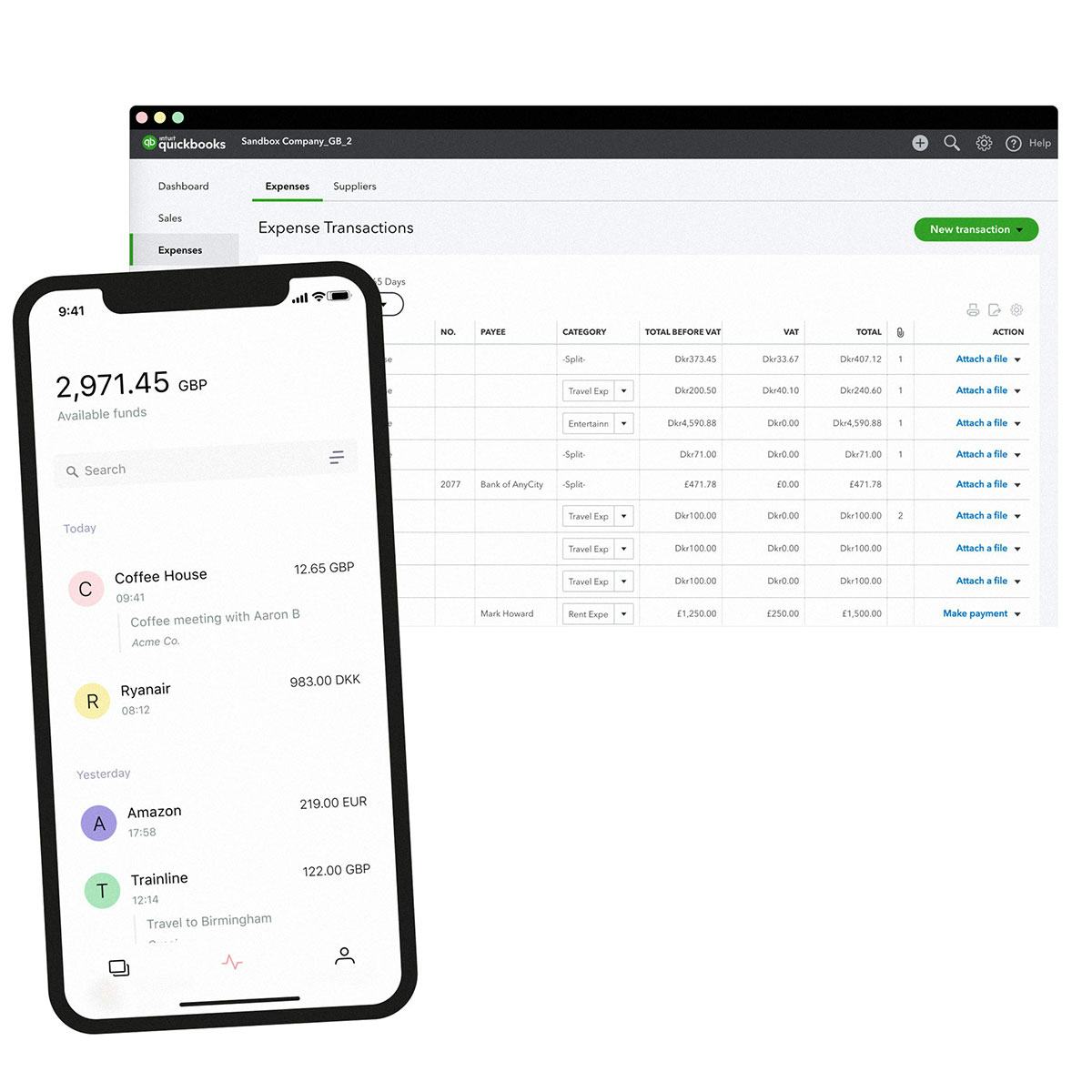 "No more chasing invoices here, there and everywhere. No more build-up of payments to be made."
Victoria Cozens Co-Founder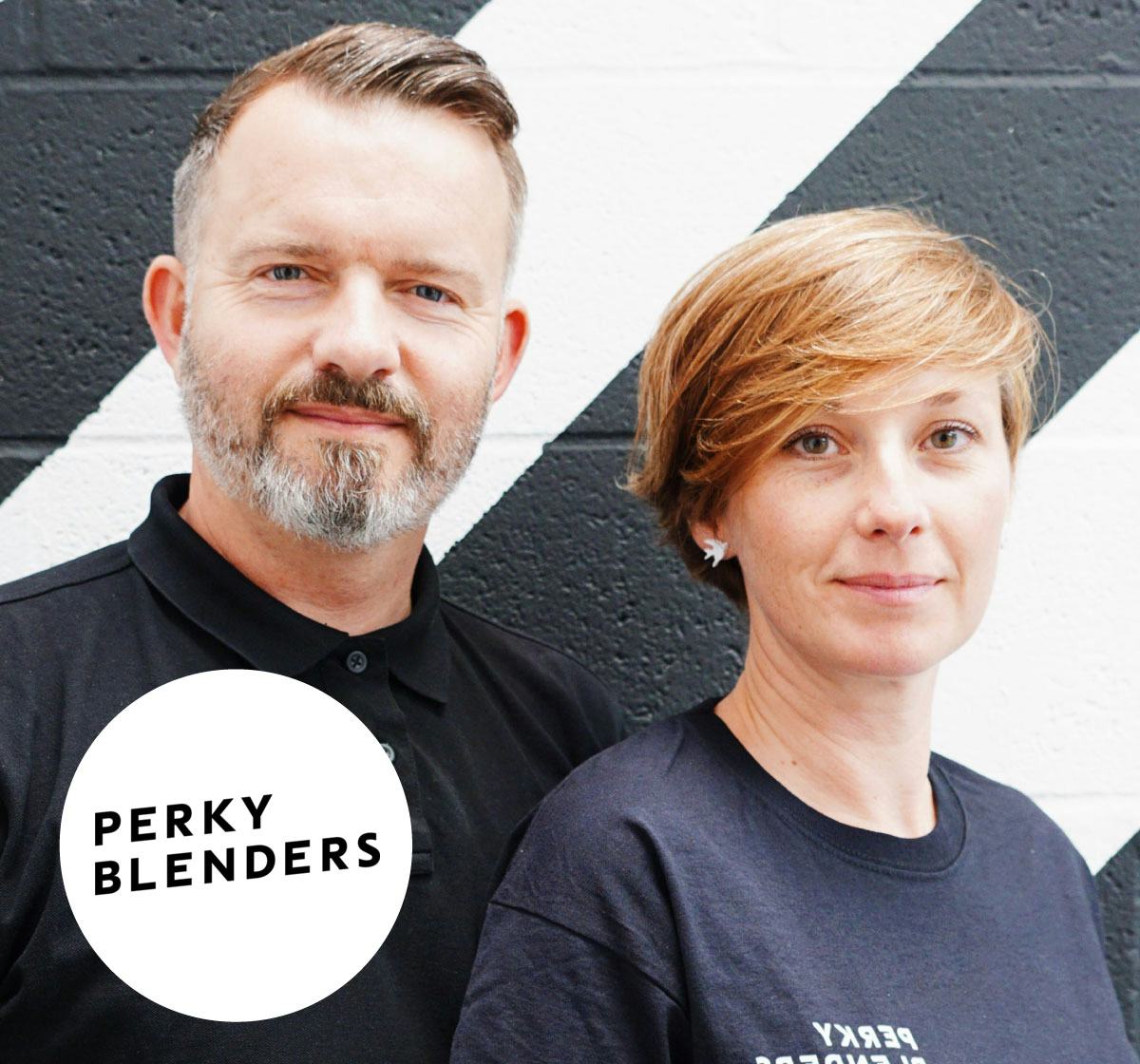 ¿Qué sistema de contabilidad utilizas?
Somos compatibles con una gran variedad de herramientas. ¡Así el seguimiento de los gastos es mucho más fácil!
Ahorra dinero con nuestros Perks
Hemos desbloqueado ofertas y acuerdos exclusivos con todos aquellos negocios que nuestros clientes adoran.
1, 2, 3 – Fetch!
Nuestro buscador de tickets automático se sincroniza con tu email para facilitar la conciliación de tus compras online.
Más de 20.000 empresas ya confían en nosotros
Empieza con Pleo
Más de 20.000 clientes ya utilizan Pleo para controlar el gasto de su empresa. Pruébalo gratis.