Expense reimbursements made easy for everyone
With Pleo's expense reimbursement software, finance teams can trust that out-of-pocket expenses are submitted, approved and processed in a way that suits them. And all within company policy.
#1 expenses tool in Europe
1480+ five star reviews
Works with all accounting systems
50+ app integrations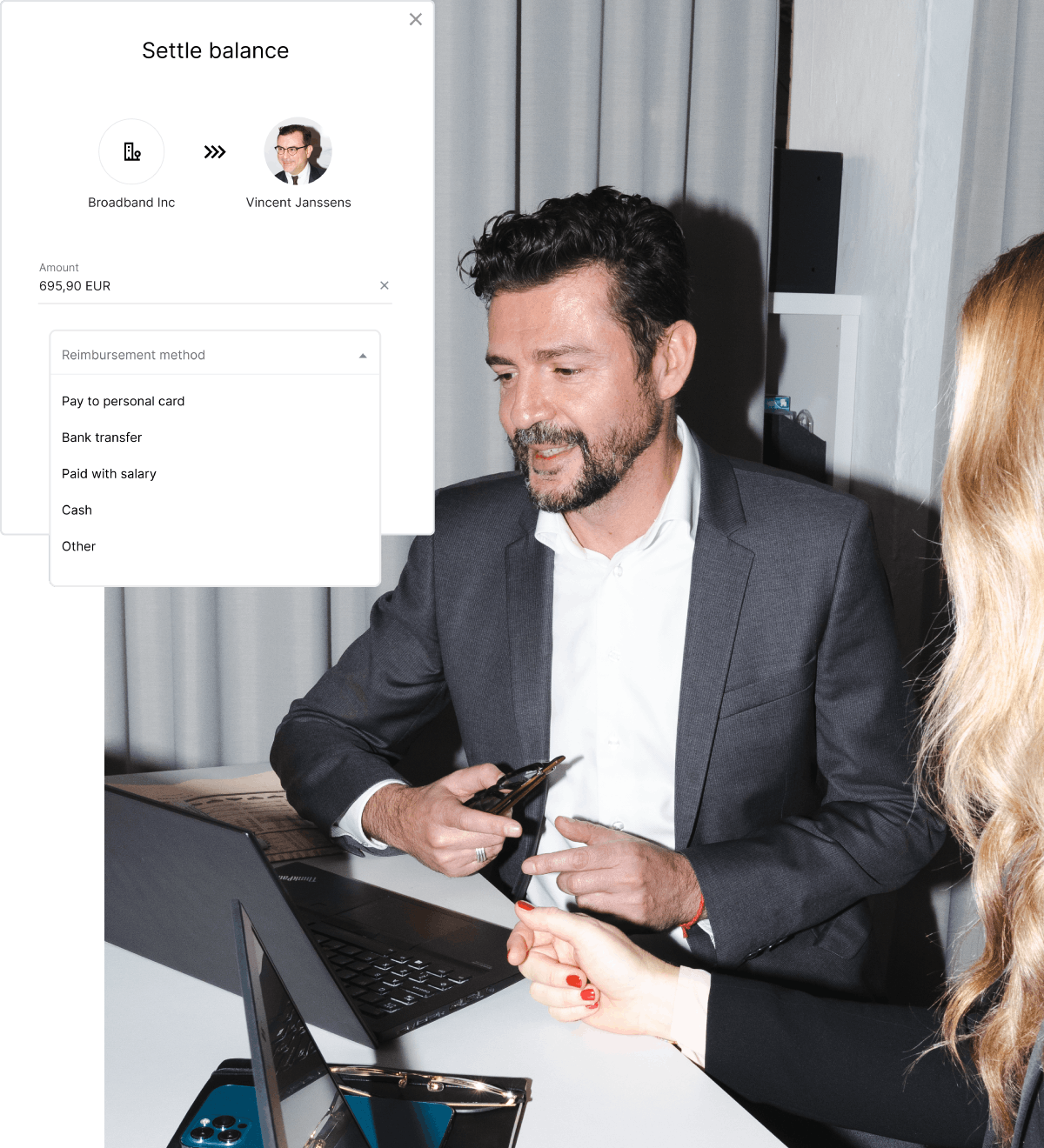 Trusted by more than 30,000+ companies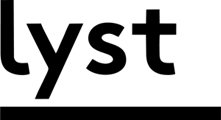 The easiest way to handle out-of-pocket expenses
You're in control over how and when your employees are reimbursed for their out-of-pocket spending.
Without Pleo

Outstanding repayments can cause havoc when it comes to bookkeeping, and not knowing who's spent what and when creates chaos come end-of-month.

With Pleo

Get a clear view of all the money owed to your team. Let employees reimburse themselves or allow finance team to trigger repayments, so you're always on top of your cash flow.
"We handle our entire reimbursement process through Pleo. We have a learning budget available to all employees, so a lot of our team members use it to buy books, courses and then get swiftly reimbursed through Pleo."

Faith Metobo Senior Finance Manager, Blinkist

"I would recommend Pleo to every company that wants to save time."

Leonard Bergström Nordic Operations Manager, Budbee
Choose how employees get reimbursed
Whether you want admins to trigger reimbursements when it's convenient for them, or allow employees to reimburse themselves, you're in control of how and when your team gets repaid for out-of-pocket expenses.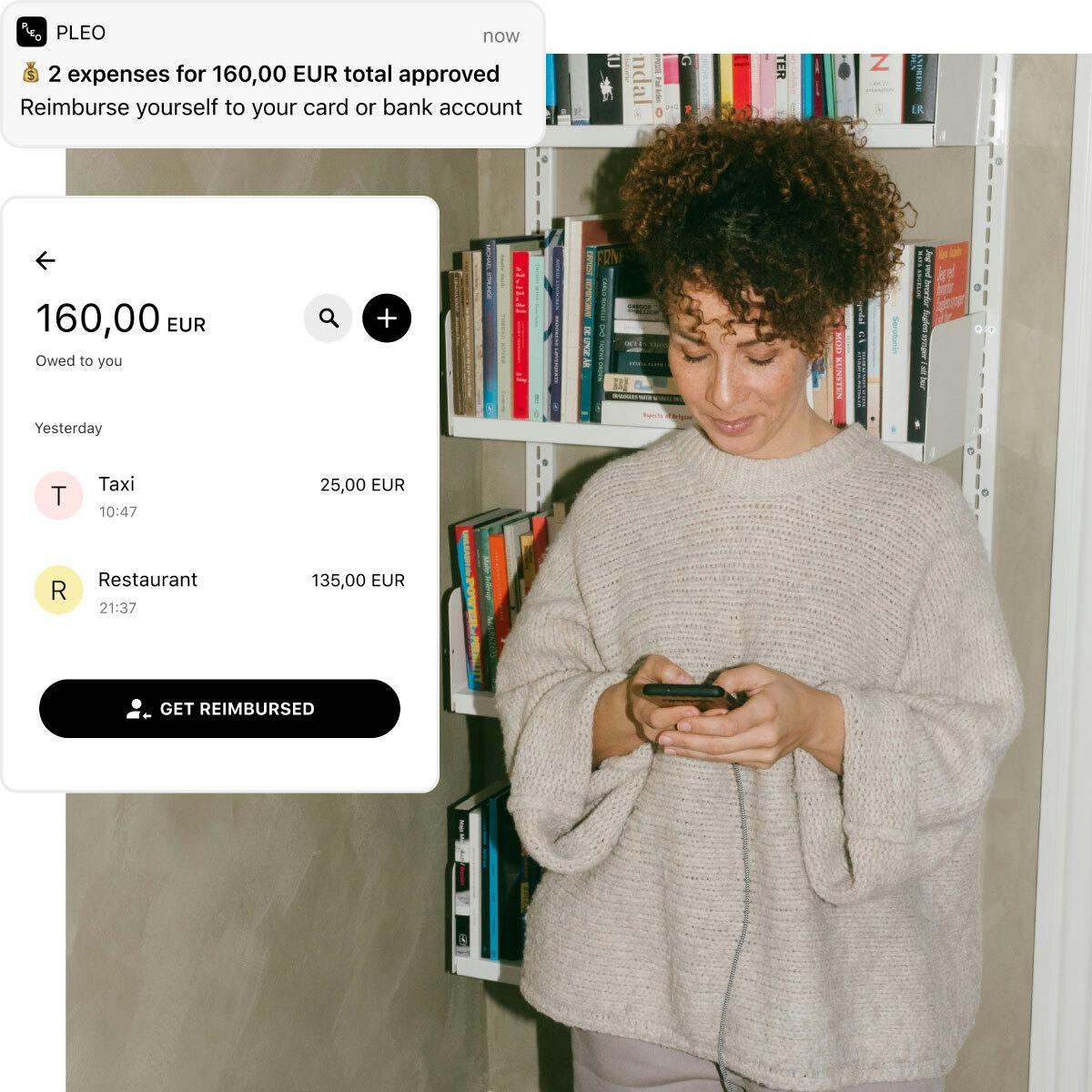 New: Admin-initated reimbursements
Reimburse without ruining end-of-month
Out-of-pocket and end-of-month don't usually go hand in hand. With admin-initiated reimbursements, reconciling your accounts is smooth and simple. Reimburse employees when it's convenient for you, so no money leaves your account before you want it to.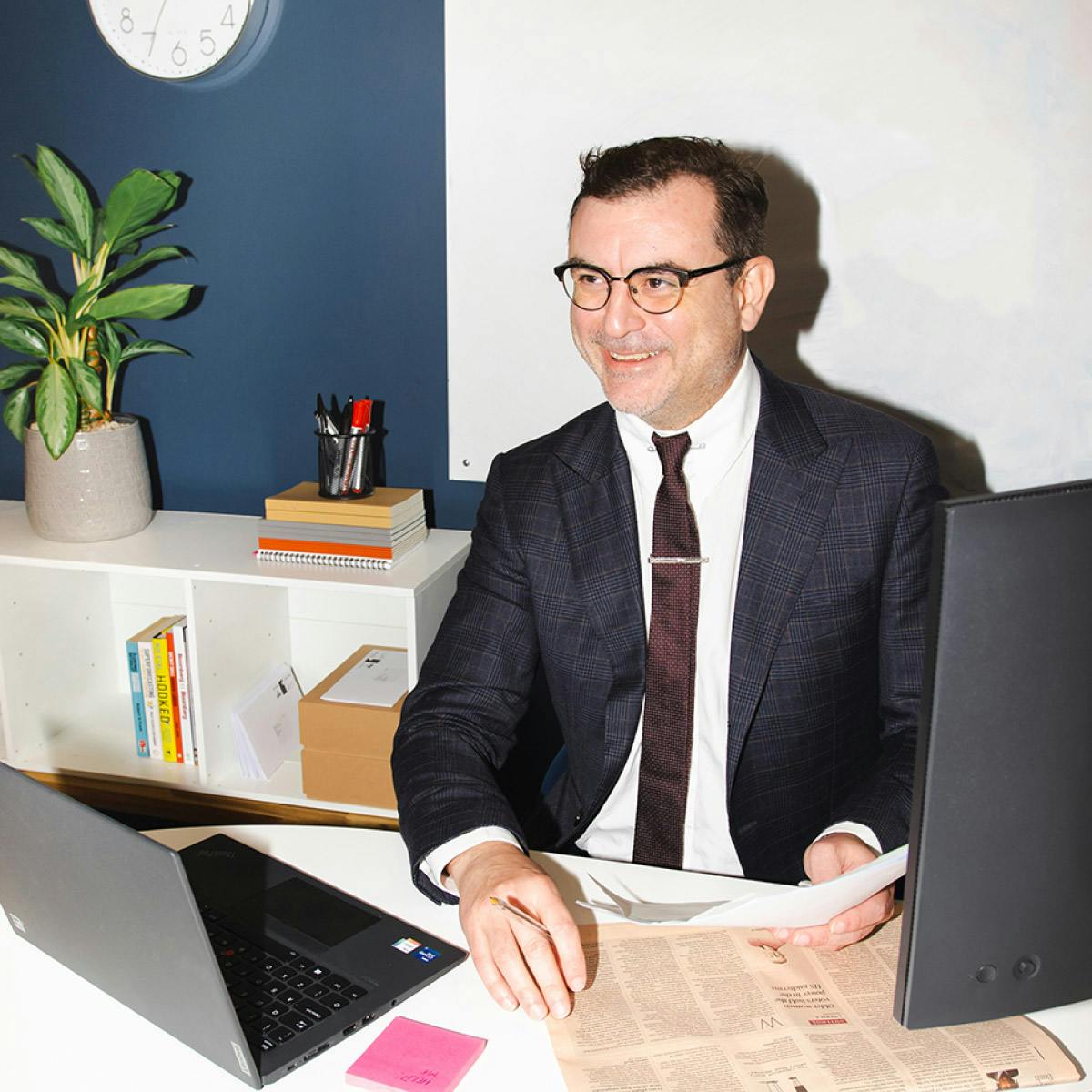 Keep your options open
Direct bank account
Owe an employee money? Send it straight to their bank account. Minimal effort for you, fast repayment for them.
Paid with salary
You can even reimburse employees through their salary, if you like. Track this in Pleo and keep on top of your reimbursements.
Direct to card
Alternatively, it's easy to refund employees straight to their personal credit or debit card.
Cash
Rather repay employees by cash or another method? That's fine too, and you can still keep track of all reimbursements on Pleo.
Easy for employees, accurate for admins
Usually, employees have to manually add the details of their expense claims, leaving room for human error. With Pleo, our OCR technology scans each receipt so every detail finance teams see is correct, from the date and amount to the merchant.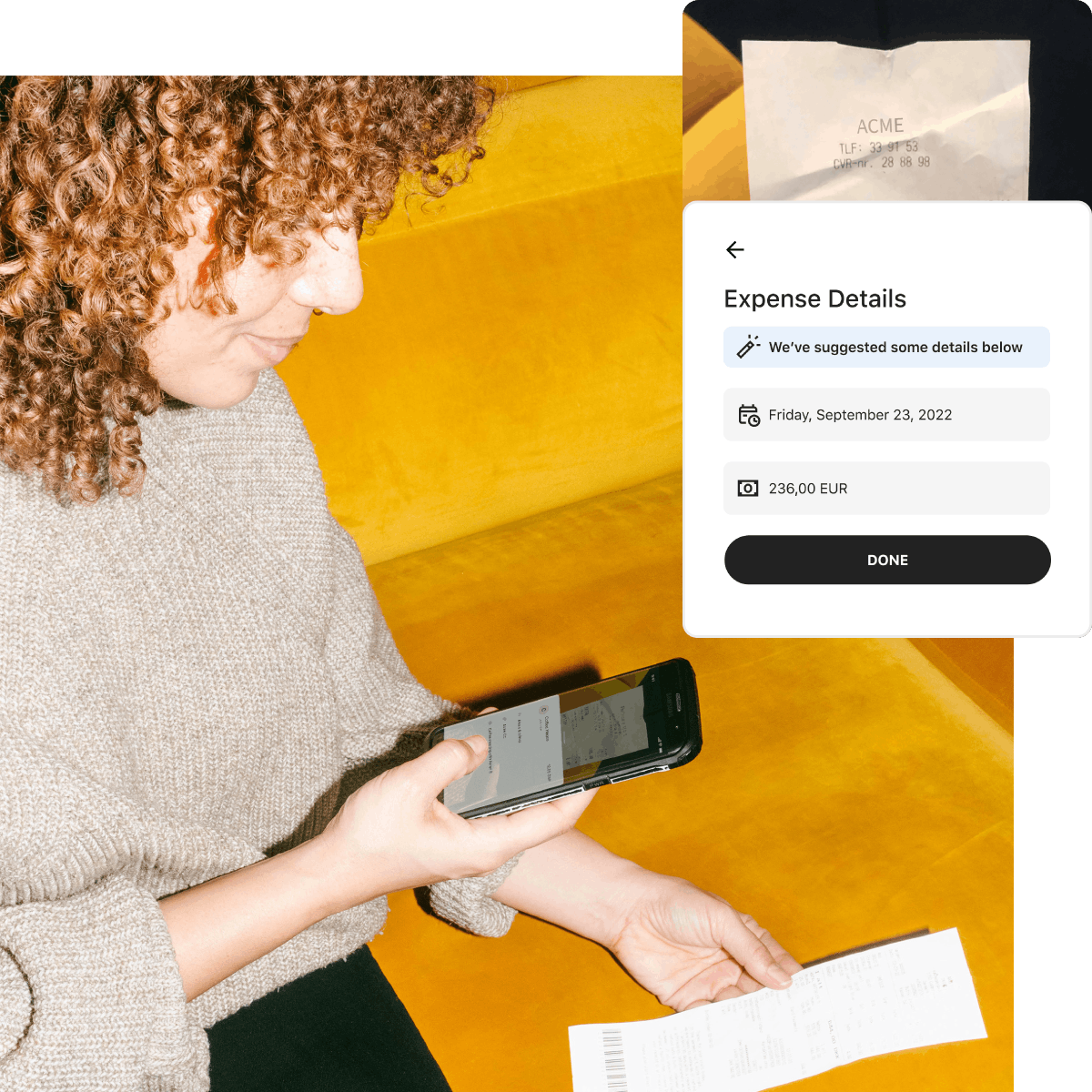 However you Pleo it, we've got you covered
From mileage to meals, it's easy to be reimbursed for costs associated with your work trips on Pleo. Bought something on your Pleo card that you should have used your own money for? Accidents happen – we can fix that.
Mileage

We'll calculate the distance and fuel cost of work trips. Simply tell our app where a journey started and ended and we'll work out what's owed for fuel.

Personal purchases

Bought something with Pleo that you should have used your own card for? Just mark it as a private purchase and keep track of the money owed between you and your company in the app.
All your expenses, no exceptions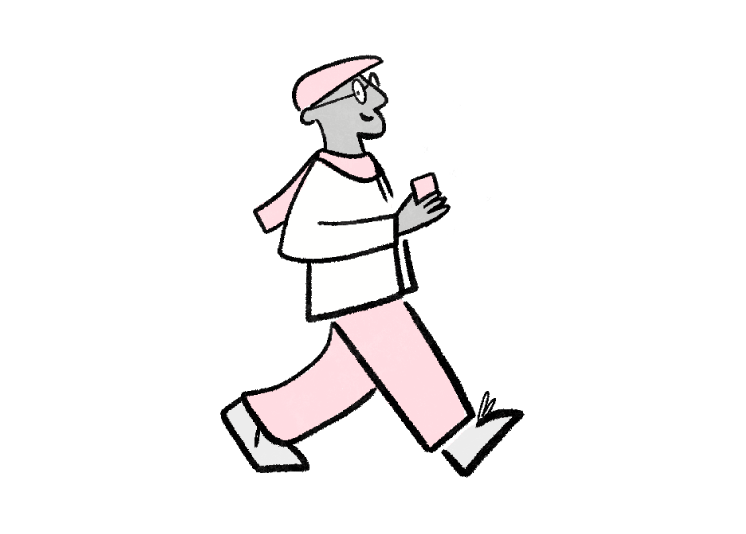 Employees with Pleo cards
Even those with Pleo cards can be caught short when they need to buy something. If someone forgets their card, they can use their own and add a photo of the receipt in the app to get their money back.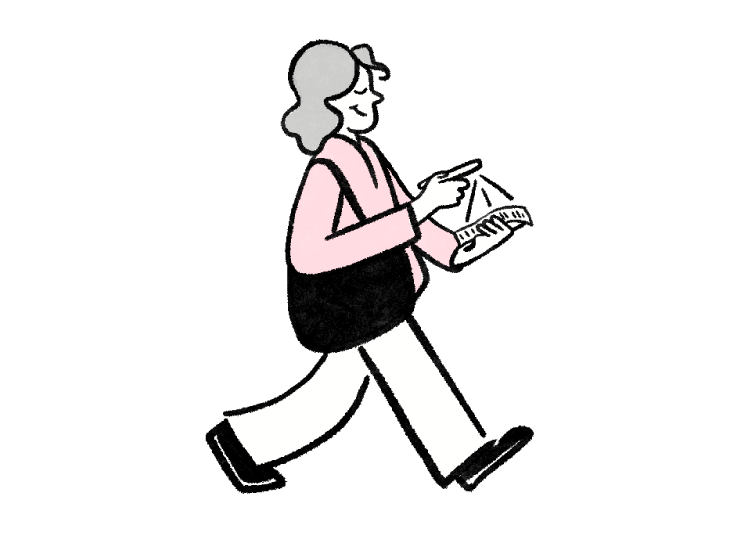 Employees without Pleo cards
For some (often bigger) businesses, not everyone needs a company card. But with Pleo, they won't have to dip into their own wallets for long – just add the expense in the app to get reimbursed.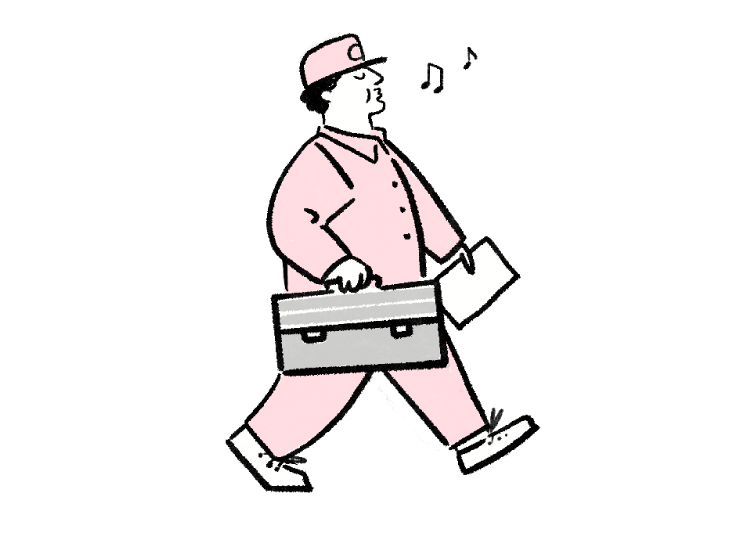 Contractors
Whether you're a film company outsourcing sound crew or a property company in need of plumbers, keep contractor costs under control with easy reimbursements for expenses.
A little more detail
When an employee has bought something with their own money, they can easily add the expense to the Pleo app. Pleo allows for approval workflows, be that team leads or finance, so reimbursements require signing off. Once a reimbursement has been approved, your employee will receive a notification letting them know the amount has been transferred to them – just make sure the employee has added their personal card or bank account details beforehand. The expense plus reimbursement is tracked and recorded in the platform, just like a purchase made with a Pleo card.
Highly rated in all the right places
Get started with Pleo
Join 30,000+ customers already using Pleo to stay on top of company spending. Start your free trial.