Business expense cards for forward-thinking teams
Pleo's smart company cards empower your people to buy the things they need. We automate expense reports, so you can focus on work that really matters.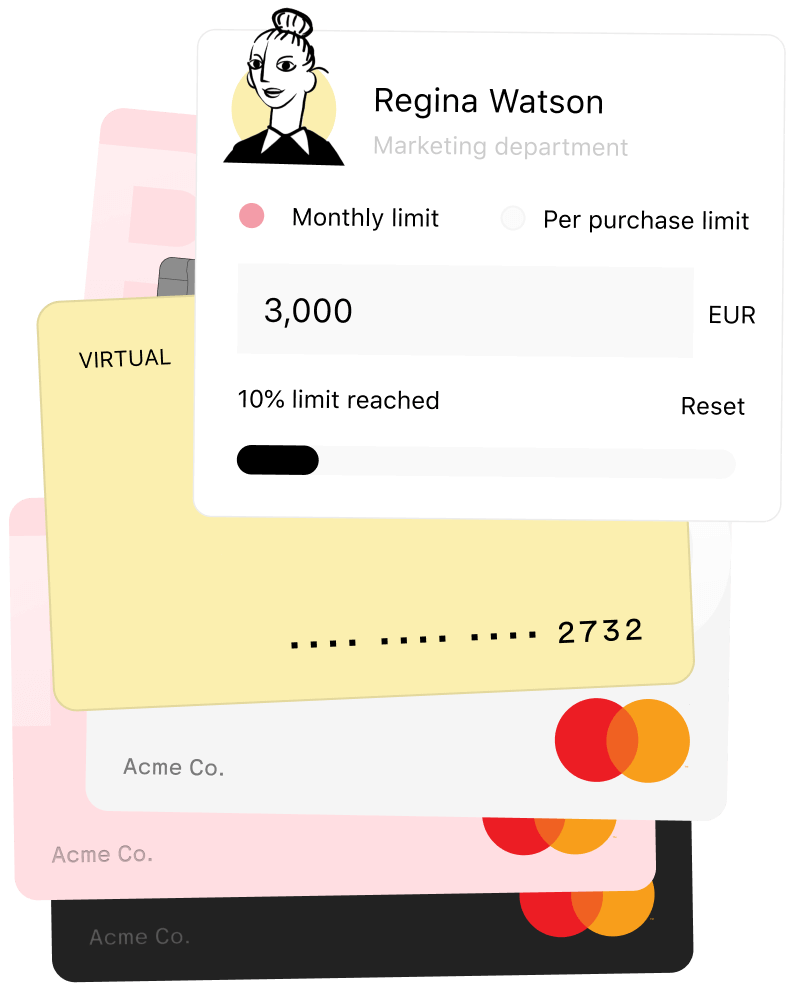 One spending solution, 25,000+ happy customers
Corporate cards trusted by thousands of customers
Companies of every shape and size rely on our expense cards for business. Whatever your industry, whatever you need to buy… Pleo it.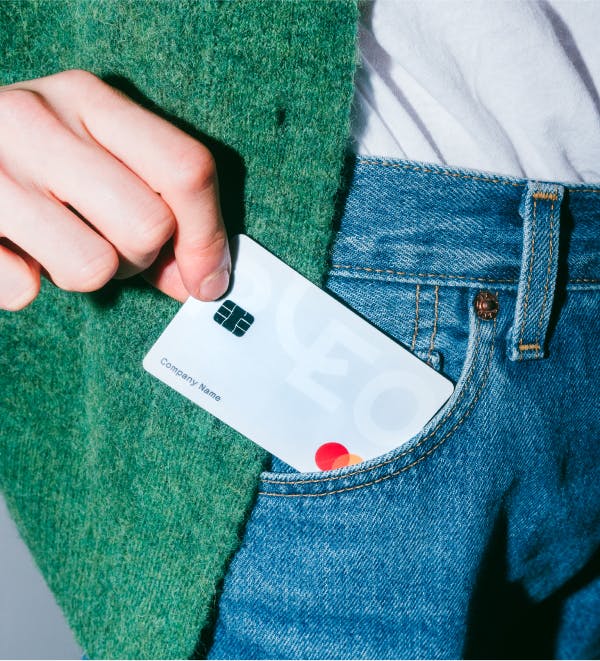 How Pleo Works
Buy something
Use your Pleo card to pay for something and you'll get an instant notification on your app.
Add your receipt
Snap your receipt and add any important details to the Pleo app.
You're done!
That's it! No more reimbursements or tedious expense reports!
A spending solution your finance teams will love
Flawless integrations with your finance tools

Our expense management system works beautifully with the accounting software you use every day. Xero, QuickBooks, Sage or custom CSV exports – whatever you use, we've got you covered.

Employee expense cards that empower your people

We think modern workers deserve better than piles of receipts, shared credit cards and being left out-of-pocket. Our cards and app are built to put the end user first.

Business travel cards that get you places

A corporate travel card from Pleo gives finance teams one place to track what people are paying for, no matter where they are.
Expense cards vs company credit cards
Choosing between corporate expense cards like Pleo and traditional credit cards issued by your bank? These are the key differences to know about.
Expense cards vs company credit cards

| | | |
| --- | --- | --- |
| Visibility | See transactions in real-time – if something doesn't look right, flag it immediately. | See transactions in a monthly statement – making it hard to spot problems in good time. |
| New hires | Issue virtual or physical cards to people immediately, so they can hit the ground running. | Long application process (and lots of paperwork) to add someone to your account. |
| Support | Proactive customer support, available 24/7. (Run by proper humans too.) | Long wait times for help, just when you need fast answers. |
| Control | Set individual spending limits for each card and easily adjust them if needed. | The card balance is the same as the account balance – which can mean unlimited access to funds. |
What our customers are saying
No more chasing invoices here, there and everywhere. No more build up of payments to be done.

Victoria Cozens, Founder and Owner, Perky Blenders

I love the way Pleo gives you the ability to let people do their jobs, empowering them, passing down responsibility.

Anthony Hanson, Financial Director, Essential Living

Pleo has meant a massive shift in how much time from an average day is spent on strategy and not donkey work.

Sam Bradley, Head of Finance, Cookson Adventures

I would recommend Pleo to every company that wants to save time.

Leonard Bergström, Nordic Operations Manager, Budbee
Choosing the right expense management card
Straightforward pricing
We offer three price plans, including our Free plan for less than 5 users. We work hard to ensure our spend management solution doesn't have hidden fees or extra charges.
Empower your team
We think everyone deserves to feel valued at work. So we built a product that takes the stress out of spending – for employees, for bookkeepers and for managers.
Business travel cards
If your team is on the go, Pleo offers a way to easily centralise all their spending. And your people can rely on unbeatable acceptance rates, wherever work takes them.
Per diem cards for employees
If you'd like an employee expense card to help track per diem spending, try Pleo. Our spending cards have individual limits and our app tracks out-of-pocket costs.
Highly rated in all the right places