The only business expense card you need
Pleo company cards make expenses easier for everyone. Give employees the tools to buy what they need for work and automate your expense reports (while earning cashback!). Get your first 3 Pleo cards for free.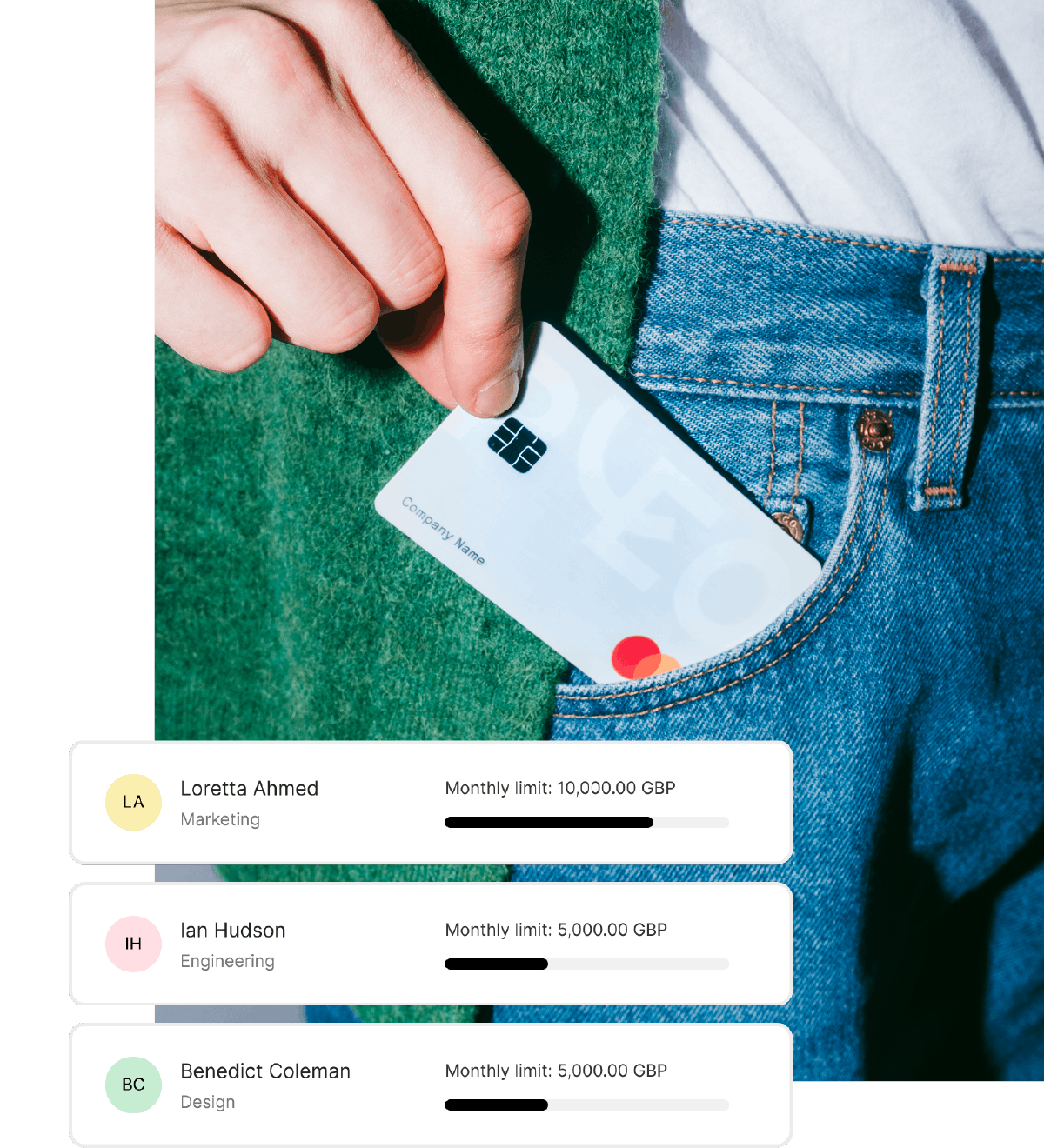 Trusted by more than 25,000+ companies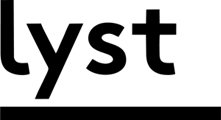 Need something for work? Pleo it
Replace petty cash and shared credit cards with a safe and secure solution. Give your team their own business expense cards with individual spending limits, so whether they're paying for business travel or software, they can simply Pleo it.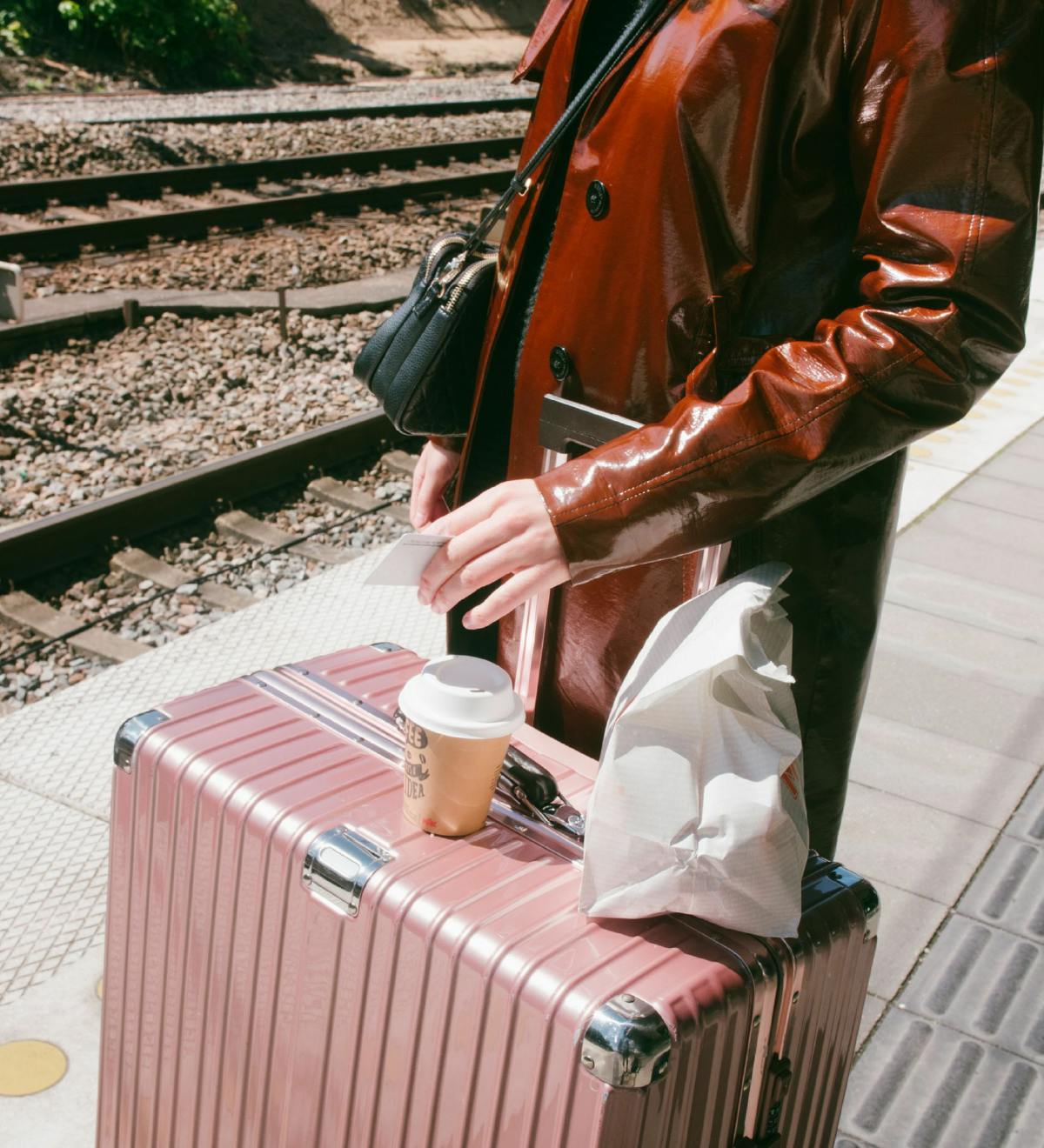 Loved by finance teams and employees alike
Up to 1% cashback
Earn money every time your team pays with their Pleo cards.
Individual spending limits
Set spending limits per employee or per purchase to keep expenses under control.
Easy card management
Request, freeze or cancel cards for your team members in just a few clicks.
Apple Pay & Google Pay
Connect your physical or virtual Pleo card and pay on the go with your Apple or Google device.
Powered by Mastercard
Use your Pleo card at more than 30 million merchants worldwide.
Serious security
Pleo is certified by the Payment Card Industry Data Security Standard (PCI DSS), so your money and data are safe.
Virtual cards

Stored in the Pleo app and instantly available for online or in-store purchases.

Physical cards

Our physical cards work just like all other payment cards – pay using contactless or Chip & PIN.
Get a grip on your business expenses
Out-of-pocket spend and shared credit cards can leave you guessing who bought what. Get a real-time overview of all business expenses with Pleo's company cards, including digital receipts, purchase category, merchant and more. Talk about a smooth end-of-month.
Extra controls for responsible spending
Set custom card spending limits for each employee so you never go over budget. Create teams and assign reviewers to decentralise spending controls and choose managers to approve each team's spending, cards and expense thresholds.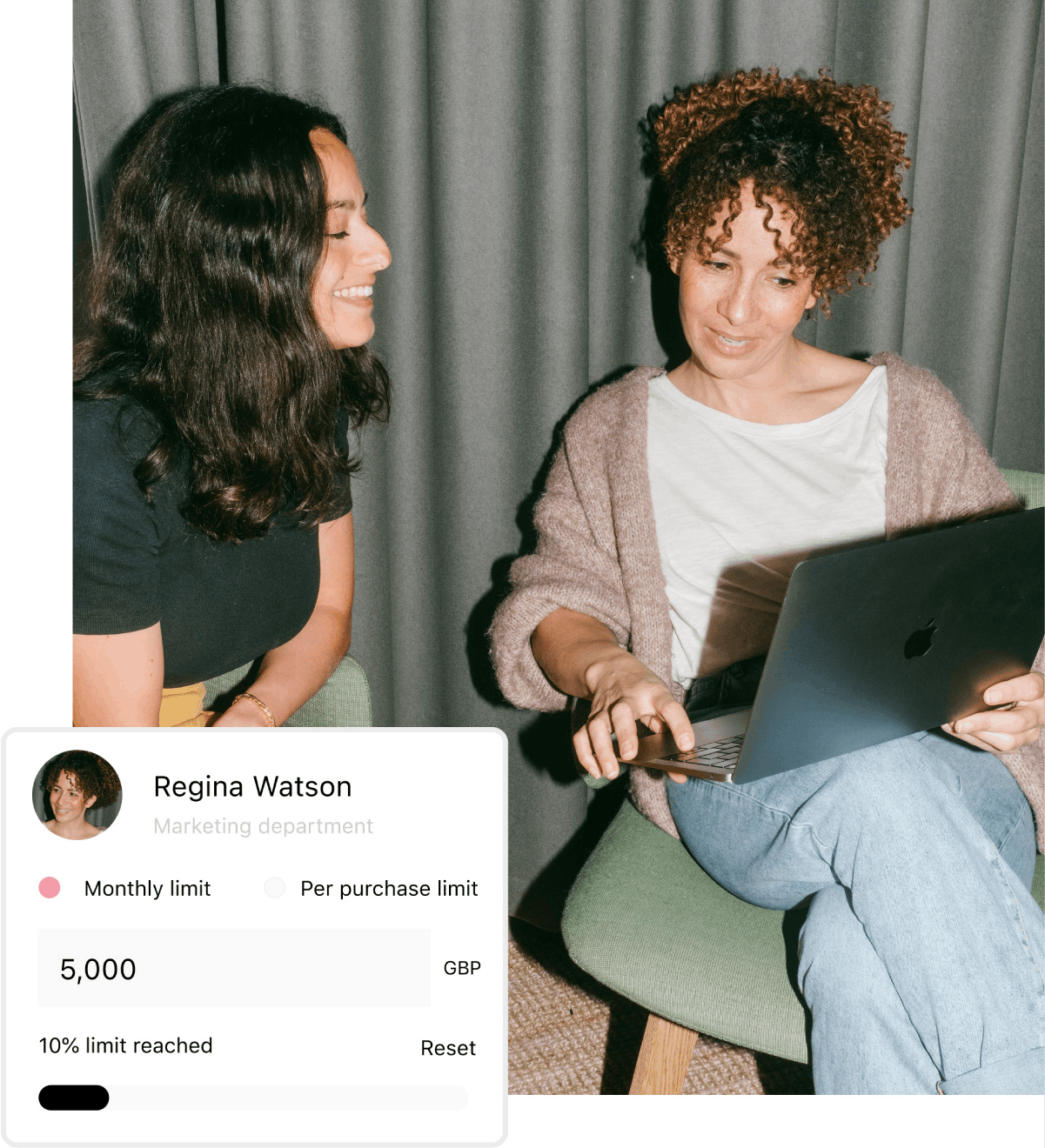 "Because employees can have their own company cards, they can pay for software subscriptions themselves quickly and easily."

Faith Metobo Senior Finance Manager

"We used to spend around 10% of our time on credit card reconciliations a month, and thanks to Pleo this has been reduced to around 2%."

Charlie Maynard Finance Manager, what3words
Pleo business expense cards vs company credit cards
Take the stress out of business spending with expense cards from Pleo.
Pleo business expense cards vs company credit cards

| | | |
| --- | --- | --- |
| Visibility | See transactions in real-time – if something doesn't look right, flag it immediately. | See transactions in a monthly statement – making it hard to spot problems in good time. |
| Control | Set individual spending limits for each card and easily adjust them if needed. | The card balance is the same as the account balance – which can mean unlimited access to funds. |
| New hires | Issue virtual or physical cards to people immediately, so they can hit the ground running wherever they're based. | Long application process (and lots of paperwork) to add someone to your account. |
| Support | Proactive customer support, available via chat, email or phone. (Run by proper humans too.) | Long wait times for help, just when you need fast answers. |
The basics
A business expense card, often also called a prepaid business card is issued to someone who works for a company and needs a payment card for their work-related expenses. Instead of paying for these purchases with their own money, they use the card and then file a report to prove the cost was necessary for business reasons.
Highly rated in all the right places
Get your first 3 Pleo cards for free
Sign up for our Starter plan, get 3 Pleo cards (for free!) and see how it feels to automate your business expenses.