Pleo sets your team free from manual expenses.
Pleo's smart company cards track business expenses for your healthcare team. You get a whole new level of visibility, they focus on the work that matters.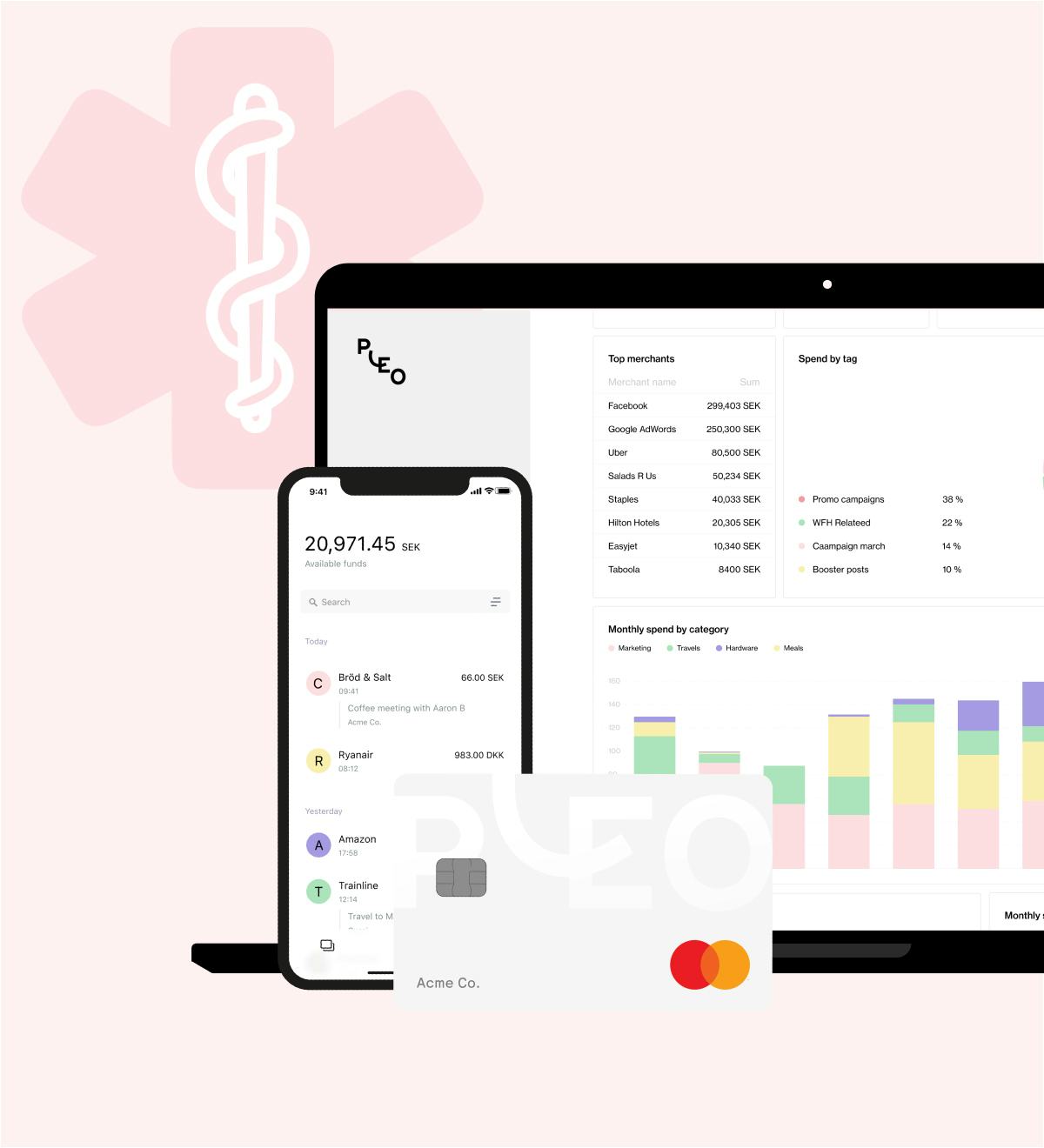 Replace petty cash with proper overview
Less paperwork, more time for you
Pleo automates expense management, so you and your team can spend your time and money where it makes a real difference.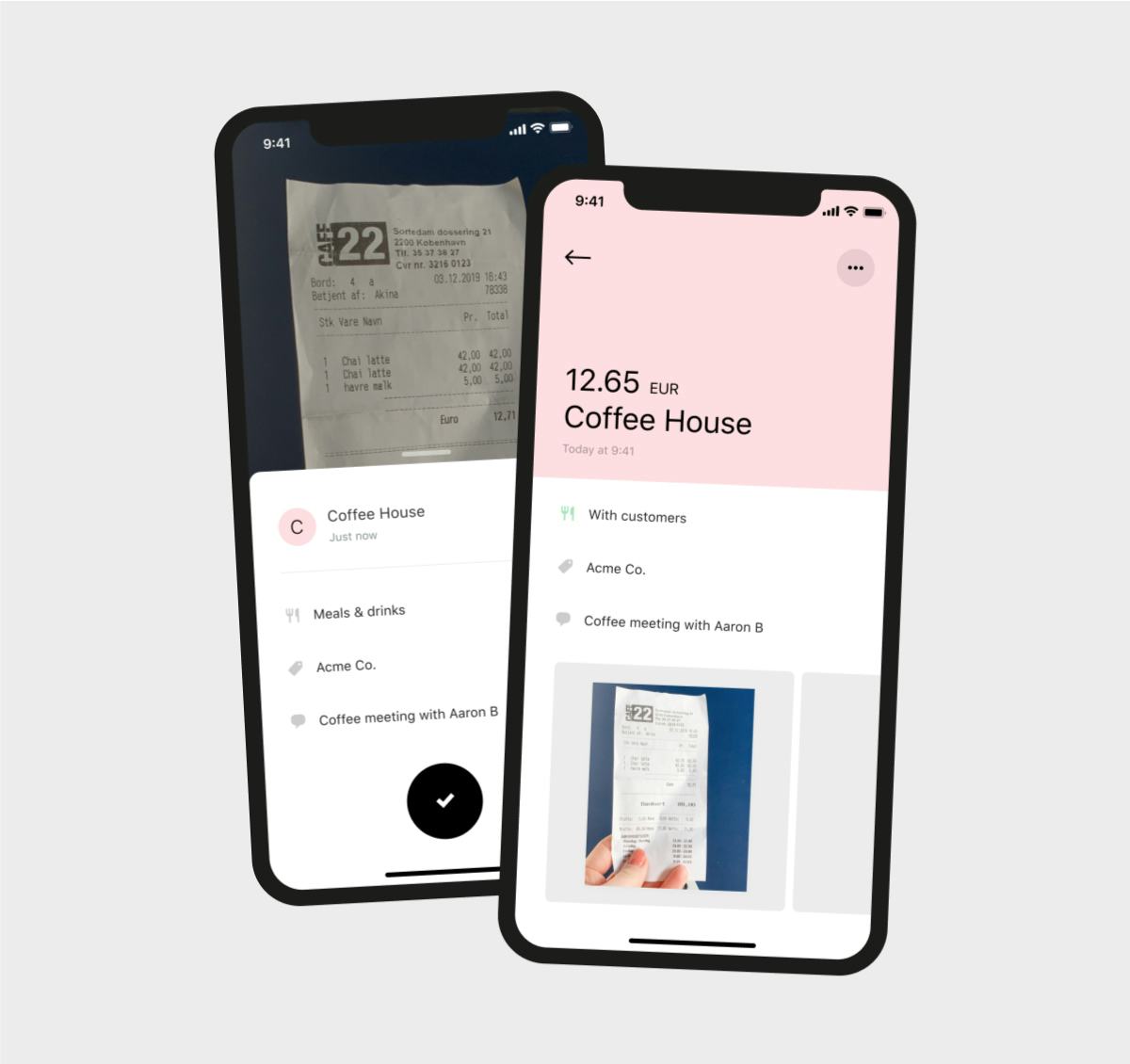 Pleo works with the accounting tools you love
Seamless integration with your accounting system takes the pain out of end-of-month. Because your team don't need extra paperwork.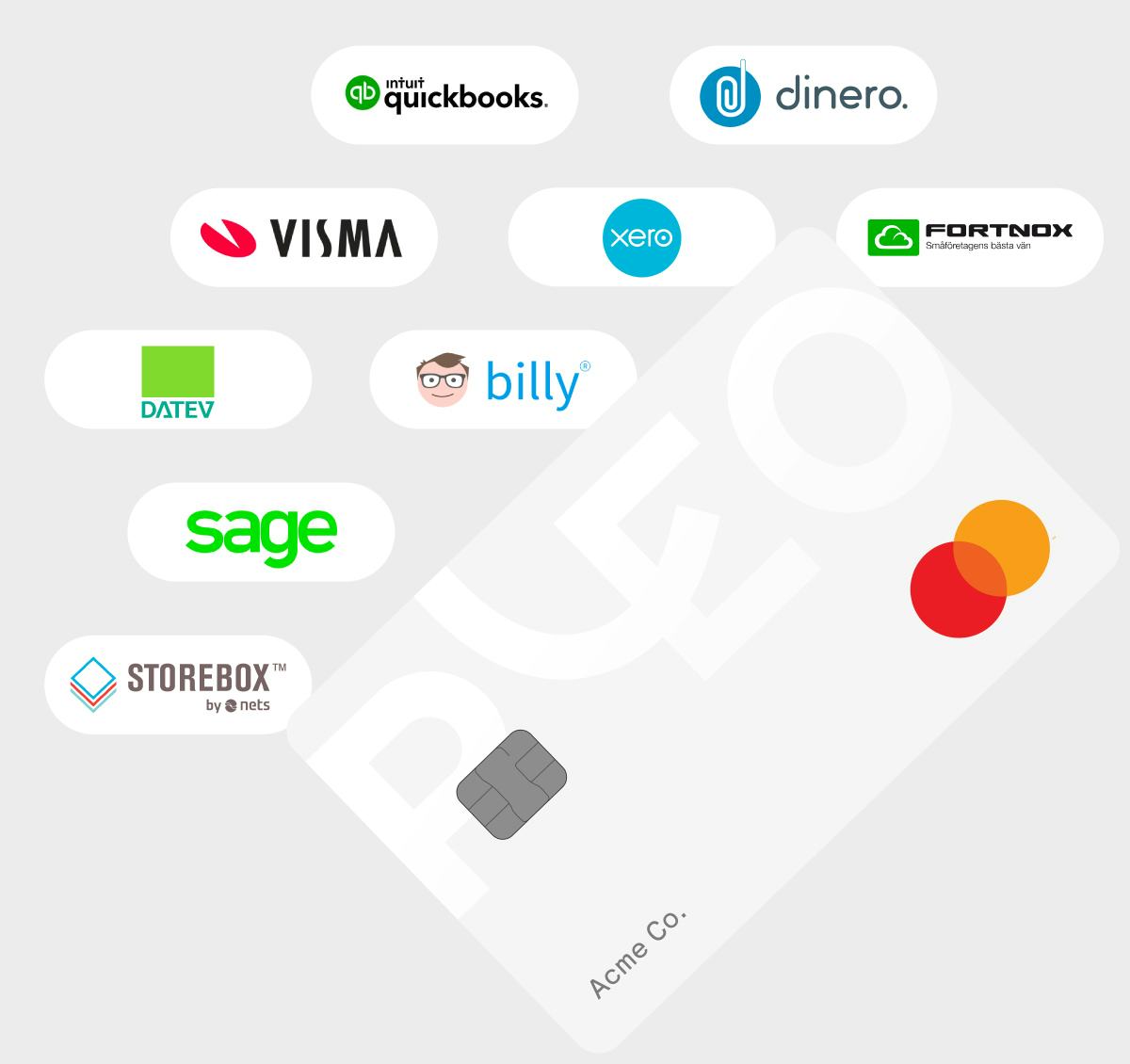 Simple pricing that works for everyone
Get Pleo for less with yearly billing
Monthly cost is39€ per month
Monthly cost is69€ per month
For entrepreneurs and micro companies who want to automate their expenses
For teams who want an all-in-one spending solution with full visibility and control
For companies with more entities who need custom configuration and full service
All the benefits of Starter:
Everything in Starter, plus:
Everything in Essential, plus:
Pleo company cards (plastic/virtual)
Real-time expense tracking
Automated expense reports
Accounting system integrations
Apple Pay & Google Pay
0,5% cashback (on yearly plans)
Spending limits per user or purchase
Spend analytics dashboard
Review spend per team
Reimburse employees with or without Pleo cards
Reimburse cash expenses and mileage
Manage company subscriptions
Live chat support
1% cashback (on yearly plans)
Open API access
Chat, email and phone support
Assisted onboarding session
Dedicated Customer Success Manager
"Pleo means real visibility – and not a sense that receipts are building up in a shoebox somewhere."
Steve Parks CEO, Convivio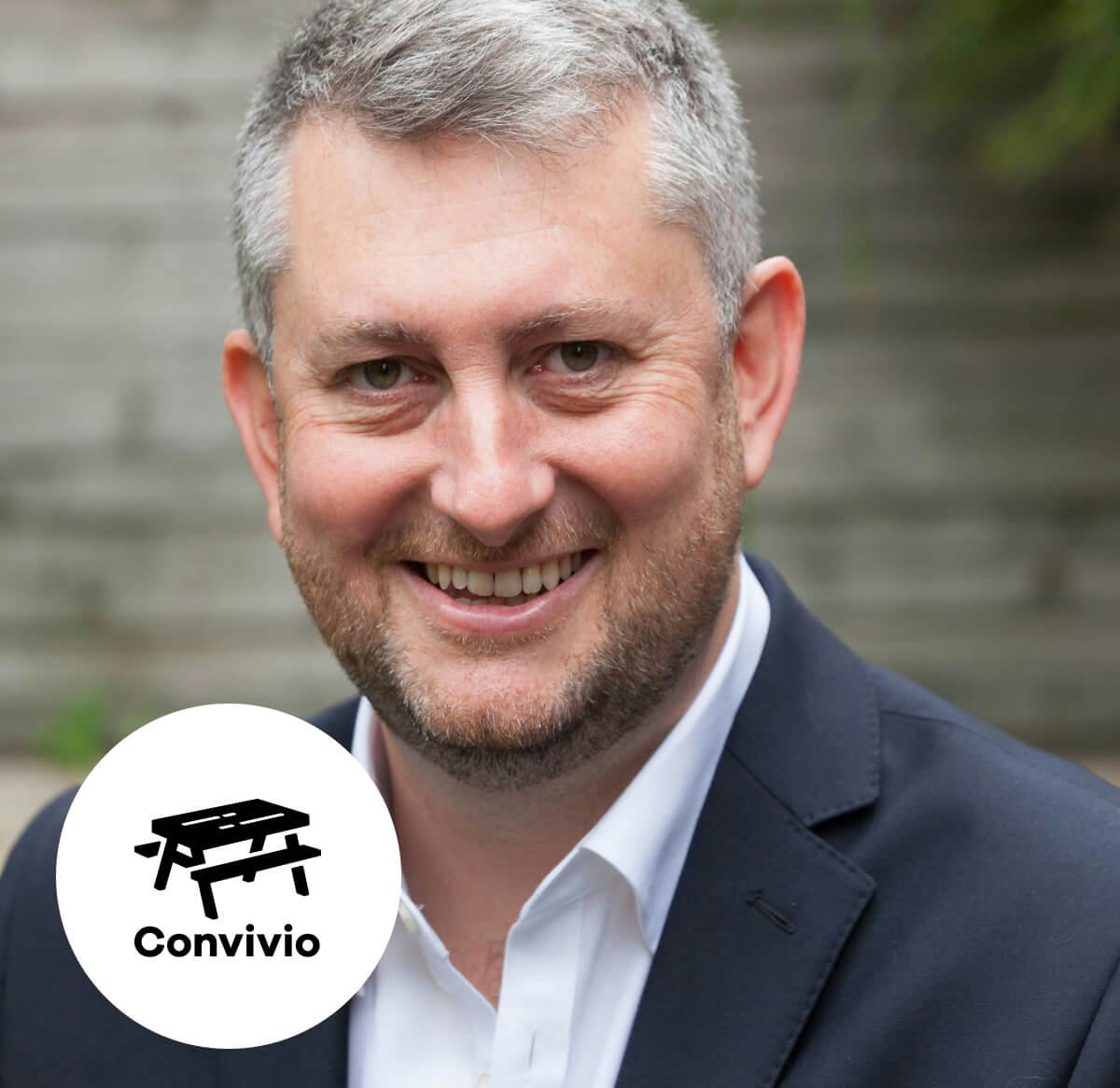 "The fast-growing startup is helping to create a whole new product category: Pleo is neither a business bank account or simply accounting or expenses management software. Instead, the company's business spending platform."
Techcrunch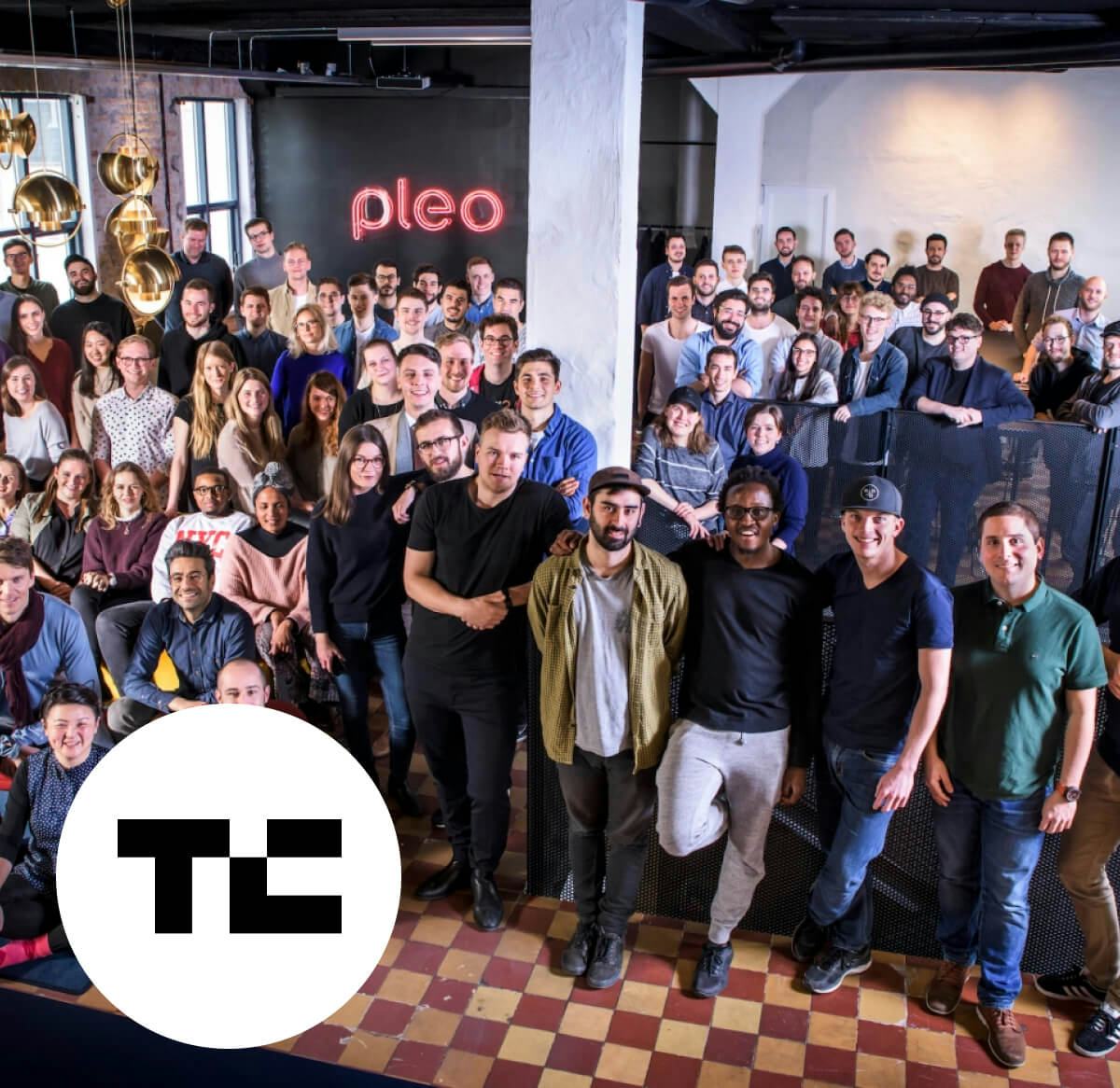 Trusted by more than 20,000 companies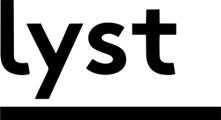 Get started with Pleo
Join 20,000+ customers already using Pleo to stay on top of company spending. Start your free trial.